Dog Enrichment Meets Nature at Canine Field of Dreams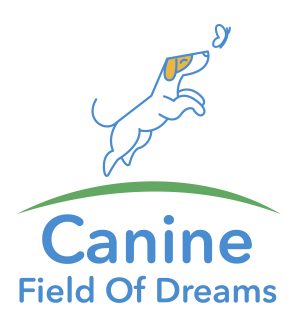 Motivated by a passion for animals and deep understanding of quality pet care, Canine Field of Dreams opened its doors in March 2022 to provide an incredible and unique experience for your best friend. Owner Liliana "Lily" Jorgensen and company provides structured care in a calm, safe, clean environment with supervision 24/7. Located on 10 acres of nature for your furry friend to explore, Canine Field of Dreams is full of enrichment activities for your pup.
All of our Pet Partners have amazing stories, but Lily's is especially unique. She's been an animal lover and advocate her entire life. Born and raised in Colombia, she graduated from Veterinary school in 2003. She's worked for Novartis pharmaceutical veterinary products for 5 years, and she's been an Omaha resident since 2008. Lily received a degree in nursing in 2012, and has worked in the field since then. In Colombia, Lily volunteered in trapping stray dogs, getting them neutered, and nursing them to health.
A rescue volunteer since 2015, she helps with intakes, meet and greets/dog intros, events, counseling, and most recently with training dogs that have behavioral issues. Lily lives at Canine Field of Dreams' property with her husband, her dog Kiwi, her cats Socks and Mittens, her chickens, and her new foster pup Murphy.
She's also a dog trainer at The Fluff House, and you can find her services at thefluffhouse.com. Training is a big part of what Lily does, though it's not the only thing. Canine Field of Dreams offers boarding, dog camps, and more.
Take a peek at caninefieldofdreams.com and you'll find many of the reasons Canine Field of Dreams is a one-of-a-kind facility in Omaha. "Our business is unique," Lily told us, "as we offer training, structured daycare, and boarding in 10 acres of nature for dogs to explore." The special environment is surely beneficial to the physical and mental health of her canine clients. "We work on socialization in small groups and confidence building while keeping a safe and calm environment to gain and maintain social skills. Because we provide one-on-one attention and activities throughout the day, spots are limited."

For Lily and her team, quality of care is the priority and she does not distinguish her company by the quantity of dogs. There's an indoor space and a beautiful outdoor artificial play yard with natural shade where dogs can sniff and explore around trees, play in the pool, or simply relax while sunbathing. Canine Field of Dreams also has individual outdoor spaces for those who prefer a spot to relax on their own.
Your pup will always see familiar faces and are directly supervised 24/7 as Lily lives on campus. The spacious cabins where the pups sleep are temperature regulated and conditioned to provide a calm and relaxed night of sleep.
Lily is in the process of building an indoor artificial turf play yard and another outdoor play yard to boot. "We will be integrating activities such as agility and scent work to our training and daily activities," she said, "and we will continue exploring ideas to offer the best experience for our furry friends and their families."
Looking for some testimonials from clients? Click here. Looking for more information? Be sure to check out caninefieldofdreams.com, then head on over to the booking site to get started!
Of course, you may have more questions or have a need to see the spaces described here, so feel free to reach out through email at caninefieldofdreams@gmail.com or visit their Facebook page here.