Doggie Easter Egg Hunt Alert!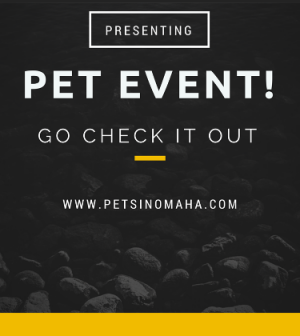 On March 18, 2018, take your pups on a fun-filled Easter egg hunting adventure hosted by NE Doodles!
The Nebraska Doodles will be hosting a family friendly doggy social at Midtown Crossing's Turner Park for Easter! Please join us for an Easter Egg Hunt around Turner Park with your furry friends.
Who: All dogs and their families
What: Easter themed egg hunt!
When: March 18th, 2018 starting @ 1:00pm..ending when all the eggs are found! (1PM start bc St. Pats…we got you)
Where: Midtown Crossing's Turner Park (3110 Farnam St.)
Why: FOR FUN!!!!
FAQ:
* All dog breeds and ages welcome!
* Dressing in theme encouraged!
* Bring your own bags or baskets to collect your eggs
* All dogs must be leashed
* Please provide your own water
* We will start at 1PM SHARP! Timing of event will go till all the eggs are found, so please be on time or you may miss the whole event
For more from Nebraska Doodles, find its Facebook page here.