Doggy Healthcare: How to Make Your Dog Happy and Healthy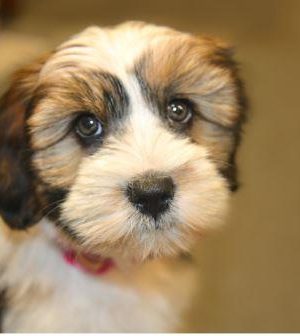 Are you trying to figure out how to make your dog happy and healthy? Read this article to learn more about doggy healthcare.
From cats to dogs, almost two-thirds of the people in the United States have at least one pet in their home. But they are not just pets! Our furry friends are like members of our family and we want what is best for them.
That being said, it can be hard to figure out just what they need. We are here to help though! We have put together a simple guide on how to make your dog happy while keeping them healthy as well!
Let's get things started!
The Finer Things
Just as you try to keep yourself healthy with what you eat you should try the same for your pup. Quality foods will keep your dog growing strong and help lower the risk of disease.
Look out for ingredients like tapioca, dairy, and artificial ingredients. These ingredients are known to cause allergies in animals and are not part of their natural diets.
Brands likeProBalance are excellent for your pup as they use natural ingredients like premium meat and vegetables.
Get Plenty of Exercise
Dogs love to exercise! You want them to be tired at the end of the day. With that being said, the same old walking route that you take can become mundane for both you and your furry friend.
Try letting Fido lead the way! Dogs have a sense of smell that is 40 times stronger than ours! Letting your pup take you on a walk by following their nose is a great way to have an adventure with your dog.
Make sure that while you are out with your pup that you bring on the go hydration options for them. Dogs can become dehydrated easily with vigorous play, especially on hot summer days.
A great way to remember how much your pup needs is the 1 ounce to 1 pound ratio. For every pound your pup weighs they need 1 ounce of water per day.
Give them Affection
Dogs love attention and affection. Start off your morning routine with lots of belly rubs and ear scratches!
Be sure to praise your pup on a job well done when they complete a task at your request such as fetching or going potty.
Most dogs will love affection and attention from other furry friends as well! Socialize your pup early to make sure that they have happy and healthy interactions with other people and animals.
Take your pup to a dog park and let them socialize with other dogs or have a puppy party and invite your friends and their pups over for a get-together.
How to Make Your Dog Happy
Knowing how to make your dog happy starts with you! You are their provider and caregiver. Make sure to keep up with routine vet visits and keep up with their dental care.
A healthy dog is a happy dog. Keep them well-trained and vaccinated to ensure that you never run into any problems with your pup.
If you enjoyed this read we would love you to read other posts like this one! Check out the rest of our site for more great reads like this!