DogWatch of Omaha Hidden Fence – It's all about your dog!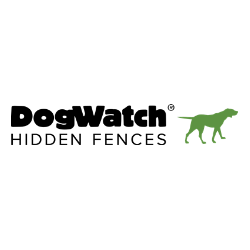 DogWatch of Omaha proudly service Omaha, Lincoln, Council Bluffs and the surrounding areas. The Earl family has lived in Omaha since 1978 and can't imagine living anywhere else. The family's sons, Jack, Alex and Colin, all help with the business, so it's truly a family affair. The family loves spending time with its four dogs, Ivan the Viszla, Burton the Goldendoodle, Bernedoodles Cash and Bentley.
The DogWatch team consists of Laura Earl, Jack Earl, Colin Earl, Alex Earl and Avery White.
The Earls love working with animals because of the joy a pet brings to each family. The family chose DogWatch because of its superior product offerings including the Only FM Safelink design, which has a 2-year battery life rather than the 3-to-4-month battery life of the competitors, and user-friendly transmitter. DogWatch Omaha is also very excited to offer the SmartFence, the only CONNECTED hidden fence.
The family hopes to have the opportunity to help keep your pet safe as they are "Simply the Best…No Getting Around it.™"
Please give DogWatch a call and the family would love to give you a free estimate.
DogWatch provides services to customers in the Eastern Nebraska and Western Iowa area, including the towns and cities of Bellevue, Bennington, Blair, Council Bluffs, Elkhorn, Fremont, Ft. Calhoun, Glenwood, Gretna, LaVista, Lincoln, Millard, Omaha, Papillion, Plattsmouth and many other surrounding areas.
DogWatch of Omaha Hidden Fence
402-909-2022