Donate this #GivingTuesday! Your help could propel many through 2020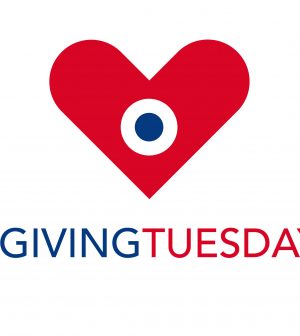 #GivingTuesday takes its queue from the recently-celebrated Thanksgiving holiday, hoping folks everywhere will feel thankful, count their blessings, and extend generosity to others. And as it's never been more important to help, we're hoping this edition of the annual event brings a lot of help to the many organizations that touch the lives of so many in need.
A collection of articles and multimedia we've found from McKinsey's outlines "views on food security and the ways that food banks, distribution partners, philanthropic foundations, and the private sector can ensure that people across North America have reliable access to nutritious meals." Food banks, for whatever reason, have remained top-of-mind in 2020. That's great news. Sadly, for every food bank that's been generously supported, there's another non-profit or charity that, because of belt-tightening almost everywhere, hasn't seen as much coming in.
This #GivingTuesday provides its normal extension of philanthropy to organizations meant to keep people healthy, safe, and improving. It's also our community's chance to keep those organizations alive and able to help for the near and long term.
From the Giving Tuesday Web site: "In an era of global crisis and disconnection, we need new rituals to connect us. As the world's largest giving movement, we believe we can go further, faster when we unleash generosity together."
So whether you're able to send some much needed monetary help to your favorite charity, able to volunteer someplace, or simply make someone smile this #GivingTuesday, do your best. Your options are as many as you can imagine.
Want to support animals and the people who help them while displaced? Any number of local, national, and international humane organizations would be happy to receive your help today.
Locally, you can provide your community's shelter with needs from its Amazon Wishlist. In addition, link your Amazon account with a charity or organization you love using Amazon Smile.
Regionally, few groups advocate for homeless animals, the people who help them, and the eradication of the commercial breeding industry (puppy mills) more than Bailing Out Benji. Coinciding with #GivingTuesday, Bailing Out Benji, headquartered in Ames, IA, has the opportunity to double a $15,000 donation to educate and help animals.
From a recent email sent by Bailing Out Benji: An extremely generous donor has offered to match every incoming donation, dollar for dollar, up to $15,000! Anything you donate to our nonprofit will be *doubled*! With your help, we could raise up to $30,000to jumpstart our educational efforts in 2021.100% of the proceeds raised will go into our state team fund, which will allow our volunteers to continue researching, educating and fighting puppy mills in some of the worst states across the country.
Nationally, there are many humane organizations you're already familiar with (The Humane Society of the United States, Best Friends, the ASPCA), and they could all use a hand after 2020.
And if you're in a position to help, there are other missions you can help further, especially right here in Omaha.
Interested in promoting literacy and efforts to keep educational materials and information accessible to all Omahans? Consider donating to the Omaha Public Library Foundation via SHARE Omaha on Dec. 1.
As previously mentioned, food banks have been popular in 2020, but they still need your support. One worthy of your support can be found at https://foodbankheartland.org/.
Interested in social justice, diversity, and inclusion? Inclusive Communities might be a great place to show support.
These are but a handful of suggestions. Also, it's not just about financial donation. As the #GivingTuesday Web site says, the event is an attempt to spread generosity and kindness in every way. Do what you're able to today, and continue building community through your giving every chance you get.