Driving habits with pets- a recent survey looks at how we ride with animals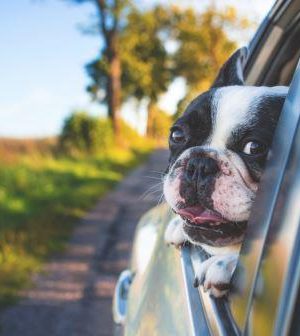 Recently, we shared a piece on preparing for road trips with your pets. To follow up on this piece, we thought you'd be interested in the results of a recent survey uncovering dog parents' driving habits with their pets.
Here are some key takeaways:
1/3 of pet owners have never considered the dangers of driving with an unrestrained dog in the car
52% of pet owners reach back to pet their dog
71% of respondents said they'd use pet safety features if they were already in the vehicle
You can see the full results of the study on habits while driving with pets here.