End-of-the-Year Dog Training Sale is On!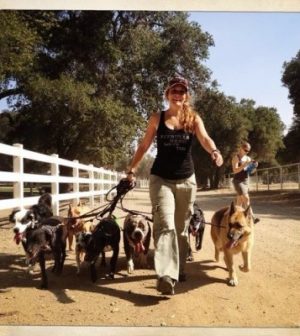 New Year's Resolution, anyone? Dharma Dog Training's holiday sale is on, and it's a great opportunity to pull the trigger on that training you've been wanting to get started on.
Dharma Dog Training is offering a WONDERFUL HOLIDAY SALE on ALL training programs for both NEW and EXISTING CLIENTS until MIDNIGHT, DEC 31 and it's the BIGGEST SALE Dharma's ever run.
If you have ever considered purchasing a training program for yourself or a loved one, this is a great time to do it with Dharma's LIFE CHANGING DOG TRAINING PROGRAMS! Kelley McAtee and company looks forward to working with you and helping you strengthen the relationship with your dog.  ️
10 DAY SALE PRICES BELOW
SAT DEC 22 THRU MON DEC 31 ONLY
…………
NEW CLIENTS RECEIVE
$50 OFF OF ALL CONSULTATIONS
*Discounts will be reflected at time of check out.
…….…
EXISTING CLIENTS RECEIVE
HUGE DISCOUNTS OFF ANY PROGRAM!
NEW PROGRAMS:
• $50 OFF – ON LEASH ESSENTIALS
• $100 OFF – ADVANCED OFF LEASH
• $200 OFF – SOCIALIZATION PROGRAM
• $300 OFF – ULTIMATE BOARD & TRAIN
ADD ON PROGRAMS:
• $50 OFF – ADD ON E-COLLAR PROGRAM
(Must have completed On Leash Essentials program)
• $50 OFF – ADD ON SOCIALIZATION PROGRAM
(Must have completed both On Leash Essentials & Advanced Off Leash program)
To purchase a program at the discounted rates EMAIL us at DharmaDTAssistant@gmail.com with a note as to what program you are purchasing & your trainers name.
…….…………………………………………..…………
PLEASE NOTE
*Sales prices do not include tax and processing fees and will be included at time of purchase.
*Discounts do not apply to purchases made before or after the sale dates listed.
Find Out More by visiting this link.