Essentials to Pack Including Dog Beds For Outdoors And Camping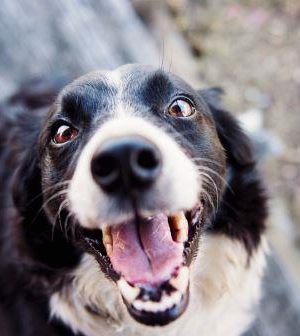 Pets are sometimes the best companions for some people who want to travel far. They don't complain much, they are low-maintenance, and it's easy to keep them happy. Besides, going to the mountains or just traveling for a change of scenery can be useful for both your dog and yourself.
There are a lot of reasons why many people find camping with their pets is an appealing idea. For starters, some would want to camp on the ground and stargaze as opposed to needing to book a hotel. Although you may find that some accommodations are pet-friendly, a lot may require that your best buddy should stay outside of the room at all times.
If you are camping with the whole family, the night air and the natural breeze can help you and your pets enjoy the trip more. Not to mention that you may want to go on a hiking trip nearby when you have your pet with you.
To make a home away from home for your pet, you may need to get several travel essentials. Assuming that you've already packed yours and your family's things, this might be the best time to ensure that your pet will feel comfortable while they are on the trip.
Camping Essentials for Pets
1. Bed and Everything that Makes your Dog Feel at Home
Beds for your pup can come in a variety of shapes and sizes. You can click here to know more about what makes an excellent material and the best ones that are resistant to your pet's nails and scratches. Beds are crucial because even if you bought your smallest pet terrier with you, you might find that a single sleeping bag may be too cramped for both of you.
You can place the bed on the cot to keep it clean, and you can stick it to your tent in the morning. It can act as a sleeping bag and as an extension at the same time. Choose ones that have built-in handles for easy transportation. It is best if the bed has features such as lightweight, water-resistant, easy to clean, and can be rolled into a compact size for easier packing.
Lots of campers want to snuggle in with their dogs inside the tent because they can be warm companions, especially in places with cold climates. If you are one of these campers, you don't need to worry about your dog raiding your neighbor camper's food stash. Dogs that are kept outside may run somewhere and get lost. They will be unprotected from wild animals. In the mornings, you will be able to wake up early because they are there to serve as your alarm clock.
2. Safety and Health-Related Items
There are a lot of factors that you need to consider, especially if this is the first time that you are taking your dog on a trip with you. One of the ways on how you can monitor them is to microchip them. Needles are used to placing the chip under the skin. The injection can take only seconds to complete. Read more about pet microchipping here: https://pets.webmd.com/features/microchipping-your-dog-or-cat.
Other things that you need to consider is there should be excellent protection against flea, worms, and other parasites. You need to ensure that your pet is in good health before you take them into a trip. You wouldn't want them to hate going out with you by making their first experience a painful and negative one for them.
For first aid kits, it is recommended to pack individual doggy items. You may need to pack repellents that are safe for your canine friend, but they are effective against mosquitoes. While you are at it, add cleansers that can remove dirt from the ears before the problems get worse. There are balms that you can include in the bag, and these are helpful for dry and sore paws.
3. Water and Food
Water and food may sound essential to many pet owners. However, believe it or not, a lot of people don't bring enough dog food and drink that can last up to the end of the camping trip. Understandably, it can be a hassle to take the entire container of dog food and bone, so you may want to buy a smaller-sized one. The box should have seals, and they should be air-tight to prevent contamination and spoiling.
Before the trip, you may want to ask the organizers or the locals if there's safe and clean tap water that you can get for free on the camping grounds. If you are required to pack gallons of water, make sure to do the same with your Lassie or Spot.
If you are wondering where you should put the dog food, the good news is that there are lots of collapsible bowls that you can use while you are outdoors. These bowls are handy mainly if you have limited space inside the car. You may use the food bowls at home, but they might not be ideal if they are made up of glass or ceramic. They might get broken, especially if where you are going is rocky, bumpy, or areas with off-road paths.
When your pet always feels that he is comfortable and at home wherever he is, expect that he will be a great companion. You can hike on trails together. You can watch the sea beside each other, and do other activities that will make camping worthwhile.