Event: Charity Dog Wash June 22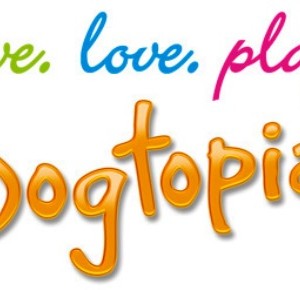 Here's a press release with information about the 2014 Charity Dog Wash Fundraiser hosted by Dogtopia. Please get out and participate to raise money for a great cause!
***CALENDAR ALERT***
Dogtopia And Paws With A Cause Team Up To Wash Omaha's Furry Family Members And Raise Money for Veterans and Assistance Dogs
Omaha Dog Owners and Lovers Invited to 10TH Annual "Dogtopia Charity Dog Wash"
WHAT: On Sunday, June 22 Omaha's, Dogtopia, an award-winning, national dog daycare, boarding and spa franchise, will host its 10th Annual Charity Dog Wash to benefit Paws With A Cause veteran's initiative. From East coast to West coast, all 29 stores, including Omaha's very own, will participate in the nationwide event to raise money for Paws With A Cause veteran programs for training and matching assistance dogs with veterans — enhancing their quality of life, helping with healing/recovery and often providing a new outlook on life. Omaha's dog owners are invited to bring their dog(s) in for a bath, towel dry, festive spritz and bandana given by Dogtopia's trained team members and volunteers. The event will also feature give-aways, a raffle, and silent auction. A $15 per dog wash donation is requested. Dogtopia has raised more than $130,000 over the last 10 years and this year, has set out to raise $35,000 for assistance dogs helping veterans across the United States.
WHEN: Sunday, June 22, 2014 (12:00 pm – 4:00 pm)
WHERE: Dogtopia of Omaha, 13239 Portal Drive, Omaha (132nd Street between Giles Rd and Hwy 370)
WHY: At Paws With A Cause it is more important than ever to find great supporters like the Dogtopia team, families and Omaha's dog lovers. As a non-profit, they rely on donations to help fund the programs they feel so passionate about. Paws With A Cause is proud to have some of the nation's finest Veterans as Assistance Dog clients. Our men and women in uniform make us proud every day and we truly thank them all for their service. Paws With A Cause has a wonderful system of volunteers, dogs and trainers, and is always thrilled when they are able to match dogs with veterans and see the impact it has on their/their family's quality of life. Log on to www.pawswithacause.org to learn more. To donate, text Dogtopia to 50155 or go to www.k9support.org.
More About Dogtopia:
Dogtopia is a national dog daycare, boarding and spa franchise committed to providing exceptional care to canines and their families at its 29 U.S. locations. Dogtopia prides itself on being a place where pets are valued as family and dogs enjoy playtime, spa treatments, and overnight stays in a positive environment. The company was founded by Amy Nichols in 2002 based on the belief that combining a strong vision, a passion for dogs and a second-to-none executive team would lead to success. With that success, Dogtopia began franchising in 2005. Currently, there are 29 locations with 15 additional currently under development nationwide. The Dogtopia system includes both franchise and company-owned stores. There are currently 8 regional developers representing 90 future Dogtopia locations. Dogtopia is poised to grow to more than 400 stores in the US and Canada over the next several years. Dogtopia is the proud recipient of Inc. 500/5000 List of America's Fastest Growing Companies (2008-2013), Entrepreneur Franchise 500 (2014), Smart CEO Future 50 (2014) and Franchise Times Next 300 (2013). K-9 Support is Dogtopia's 501(c)(3) charitable arm. For more information on Dogtopia and K-9 Support, Inc. log onto www.dogdaycare.com and www.k9support.org.
Press Contact:
Nicholle Reisdorff 402-502-4797
# # #