Events: Dog Gone Good Times – Off-Leash Meetups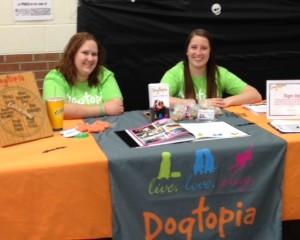 On various dates each month, the Wonder Weims Rescue will hold off-leash meet ups at Dogtopia of Omaha as a fundraiser.
Small breeds will be welcome from 11:30 a.m. until 1 p.m. while larger breeds take over from 1:30 p.m. to 3 p.m.
Dogtopia is located at 132nd and Portal Drive in La Vista and will host these meet ups on Jan. 25, Feb. 22, March 22 and April 26.
The cost is $10 per dog, $5 for each addition pup. Proceeds go to the Wonder Weims Rescue.
Come on out, have some fun socializing with other pet owners and raise money for a wonderful rescue organization!
Also, find other events on our "Events" and check out Dogtopia on the web. A link can be found on our "Directory" page.