Friday Five: How does Omaha feel about fur sales?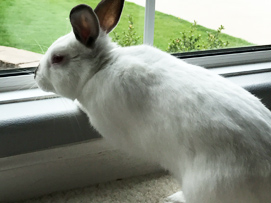 Old Spitalfields Market in London, UK has made a big splash by banning the sale of fur.  The Humane Society International (UK) responded to the event in saying, "Real fur is extremely cruel, environmentally-unfriendly and should be confined to the history books."
This story got us thinking about local sentiments on fur.
In our area, there aren't many places to buy real fur products. A quick Google search will find a large, national company that has a store in Omaha. There's also something called "Sandy's Fur Buying" in Seward, which was surprising to find. Animal advocates would like the fact that there are few places to buy fur, but they'd be very satisfied if the opportunity would disappear completely. Most fur comes from farms in China and eastern Europe where sentiments on animal welfare are in opposition to ours in "The West".
Is fur a topic in your animal-loving circle? Is there ever any buzz about fur sales? This seems to be a small-to-non-issue here, but of course, we're always blind to something and this discussion could be louder than we know.
What say you? This story is promoted on our Facebook page (click here to find it and give us a LIKE!) and we'd love to hear thoughts from anyone!