Felony animal neglect law (and Judge Retelsdorf) packs a punch for Omaha man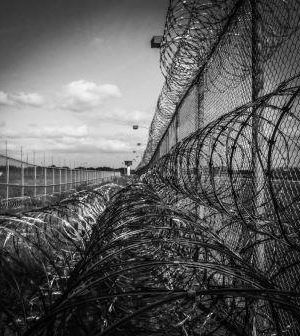 Earlier this year, investigators from the Nebraska Humane Society found Pokie and Boss, two dead pit bulls who belonged to Shane Palmer, in a ravine near Shane Palmer's home near 16th and Evans streets in Omaha. Palmer's dogs, a Nebraska Humane Society veterinarian concluded, died as a result of starvation and hypothermia.
Last month, Palmer was found guilty of felony animal cruelty. Finally, earlier this week, Judge Leigh Ann Retelsdorf sentenced him to 15 months in jail after his "cruel treatment and disposal" of his dogs, according to this KETV article. 
"If someone doesn't want animals and they call the Humane Society, even if those animals have to be euthanized at the Humane Society, it's not cruel. But, to allow an animal to starve to death is cruel," Retelsdorf said at sentencing on Aug. 21.
The months-long case involved animal control officers approaching Palmer and unremorsefully, according to Douglas County Prosecutors, fleeing upon citation. Palmer could have been given probation only, but will serve at least seven-and-a-half months in jail, followed by nine months of probation. He also is prohibited from owning animals for 15 years thereafter.
If you are going to abuse animals in Nebraska, understand the felonious implications. It's clear that Nebraska, and especially Judge Retelsdorf, doesn't look kindly upon those who harm animals.