Felony sentence for Omaha woman who starved dog in kennel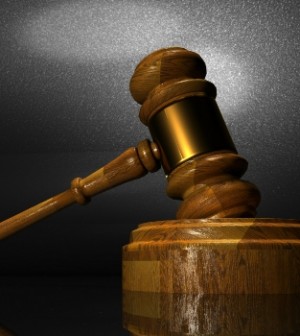 Given the most recent development involving local animal cruelty charges and penalties, it appears that this crime is being taken more seriously by our judicial system. That's good news for animals and their advocates.
Some history: In May of last year, we reported on or recapped a couple of recent animal cruelty cases. About a year prior, Maria Roubideaux of Omaha was facing six months in jail on two animal cruelty charges. She left her Chihuahuas outside in December of 2016 and one died. A 30-day sentence was given.
Ashley Alberts-Roach, who was sentenced last summer in Sarpy County for two counts of animal cruelty resulting in death, and her attorney asked Judge Stefanie Martinez for probation but, given the nature of the animal cruelty charges she faced, it was denied. Instead, she was sentenced to one year in prison. When she's out, she'll be banned from owning another dog for 30 years.
Earlier this month, an Omaha woman accused of letting a dog starve to death in a kennel inside her apartment was charged with felony animal cruelty. Ayeshea Colbenson, 25, was arrested last week according to a Nebraska Humane Society press release.
Officials say the pit bull carcass was seized Jan. 1 by animal control officers from Colbenson's home after she called the Humane Society to report her dog had died. Necropsy results report the dog had starved.
A recent Omaha World Herald article cites a recent affidavit, saying the deceased dog, Bella, "was emaciated — with her ribs, hip bones and vertebrae visible and her eyes sunken in. Read the Omaha.com story here.
Colbenson could face up to two years in prison if convicted. A cat and a dog were confiscated from her apartment after she was charged.
We'll update you on this story as we learn more.