Find a Vet Who Helps You Keep Track of Your Pet's Health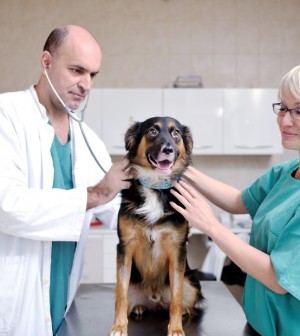 Being a responsible pet owner, it is your duty to look after the health and well-being of your beloved furry friend. In fact, he deserves proper care from the vet in case he is suffering from any kind of condition whatsoever. In fact, your vet is your family physician, and therefore it is important to find the right one for your pet.
In the following paragraphs, we have mentioned several essential tips on how to find the appropriate vet that assists you to monitor the health of your pet.
1. Before starting
You'll come across many types of vets out there at present. There are likewise plenty of veterinary facilities out there. It is important to remember your vet will include the staff, facility, and other similar things. Figure out what will matter most to you. You might be searching for a competent and experienced vet who is able to offer a personal touch. Or, you might be looking for an inexpensive and rather inexperienced vet just for a quick service. Of course, there would be other options in between. Price is always an aspect you should consider apart from the location; however, these two things must not be the only aspects that should be considered by you. Make it a point to prepare a list of the ideal vet's attributes according to priority. After you are able to get an idea regarding your requirements, it is time for you to start your research.    
2. Talk to people   
You'll be able to get a proper insight regarding which particular vet to go for from your family members, friends, and also neighbors. These individuals will tell you the genuine fact regarding their experiences which should include both positive and negative aspects. You might also consider asking any trustworthy business in your community whether they will recommend any particular vet. Also, inquire why they recommend this vet to you before you interact with that person to take care of your pet.
3. Go through reviews
Various review websites such as Google will provide you with a fair idea of what vet clinic you should go for in your community. Go through the testimonials and don't just look at the ratings. Remember that only a few positive reviews will not prove their competence, and in fact, most of these reviews must speak highly of their services. This will help you to get a clear picture of what you expect from the vet in the long run.   
4. Check out the websites of the vets   
After you have narrowed down your search to only a few vets, it would be sensible to go online and visit the site of every single clinic. Go through their educational background and experience. In case there is more than one competent vet in your area, take all into consideration. Figure out whether you like to see the same vet every single time or you'd like to see multiple vets for your pet. If possible, go through the facility photographs and also the staff bios. What is the overall feel of the site? Does it provide the feeling which you'd like to get at the vet's clinic? You may likewise ask them online, "Does your clinic come with reminders about your veterinary appointments?" and other similar queries in case such facilities are offered by their site.
5. Ask questions on the phone   
Contact the vet offices on the phone and inquire them regarding their services. Below, we have cited examples of queries you can ask them initially:
What is their qualification?   
Selecting the proper vet will be similar to interviewing an applicant for any service out there. You'd like to ensure that the vet you select should be able to satisfy your requirements and also that of your pet. Most of the vets will not hesitate to inform you regarding their qualifications and achievements plus any special training which they have undergone in the past.   
What kind of equipment will be used?  
It is important to comprehend whether the vet comes with any specialist equipment like endoscopy or ultrasound. In case you come across any vet clinic which can boast of these types of equipment, and the staff is properly trained, you can consider the service for your furry friend.   
Do they offer emergency care?   
Not every clinic will offer emergency care on-site. For instance, vets in bigger cities might refer you to an emergency hospital during the off-hours, such as on weekends and late at night. Request for a referral for this type of emergency care so that you can be prepared for any sudden illness or injury. 
Which vet will provide service for my pet?
In case you are visiting a vet clinic where there are multiple physicians, you should not expect to see the same vet every time. While some clinics will send one particular vet, others might change from time to time. While both these methods are effective, it is important to figure out which particular method you are comfortable with.   –
When will they provide their services?  
The vet clinic which might appear to be sophisticated might not be the one which offers you the service at your convenient time. Therefore, it is important to ask regarding the vet hours along with the hours of the clinic which will be helpful in case you'd like to pick up food or medication.   
6. Go to the clinic in person
It does not matter whether your pet is accompanying you are not, make it a point to visit the clinic and check it on your own. For this, you might need to make an appointment in advance for visiting the vet; however, you can always expect the supporting staff to show you and also talk to you regarding the services offered by the clinic. You might likewise opt for scheduling a routine wellness test for your pet. While visiting the vet clinic, ask yourself whether it has got the signs and indications of a competent animal clinic. Also, try to figure out whether the physicians in the clinic are experienced enough or not.
It is a fact that your pet deserves the best healthcare from you as its owner. Although it is intimidating to have an injured or sick pet, it should not be scary to find an appropriate local vet. In fact, your pet should be able to lead a happy and healthy life with proper care, attention, and love.