Flood donation drives that need your support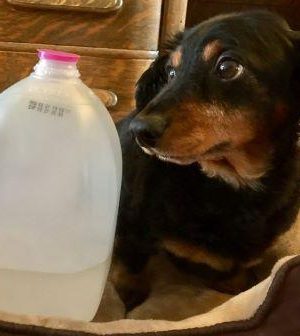 Our friends at Nebraska Dachshund Rescue revealed that, upon taking one of its dogs to the vet yesterday, it learned that Mills County (just southeast of the Metro) is in dire need of potable water. "It will be at least May before the city of Glenwood and surrounding areas," a Facebook post said, before usable water will be available.
If you're willing and able to provide help, please bring donations of gallons and bottles of water to Five Elements Veterinary Alternatives during business hours and they will deliver to the distribution site in Glenwood. The veterinary office is also collecting all sizes of pet bowls, leashes and collars to be delivered to Nebraska Humane Society for their relief efforts.
Five Elements is conveniently located right off the 60th Street I-80 exit in Omaha at 3125 S 61st Avenue. Hours are Monday – Thursday 9:00 a.m. to 5:00 p.m. and Friday 9:00 a.m. to 2:30 p.m.
Also, our Pet Partners at Pets Earth have started donation drives at each of its locations. See the flyer below for information. Thanks in advance for your help!