Friday Five: Seven Great Audiobooks for Dog Lovers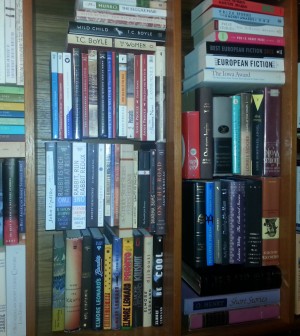 It's holiday time, and you may be struggling to find the dog lover in your life a gift. If that person is also a reader, this article from Top Dog Tips will help: The 7 Best Audiobooks for Dog Lovers.
For the novel reader, there's The Art of Racing in the Rain. Enzo is a philosophical dog and he narrates. Touching on human and dog emotions, this tale is touching and one of the more popular dog-centered books out today.
Another novel (geared towards YA and middle-grade readers) is a classic- A Dog So Small, by Philippa Pierce. This one is another touching story about the joy dogs can bring to us humans. A young boy wishing for a dog doesn't get one, but the dream eventually comes true and he's ever so thankful.
Others on the list are biographical, autobiographical, and just plain fun to read. Here are the other five (click to read more):
Have you got another suggestion? Perhaps another classic that deserves being read (or heard in this case) again?