Full Schedule: 2019 NHS Walk for the Animals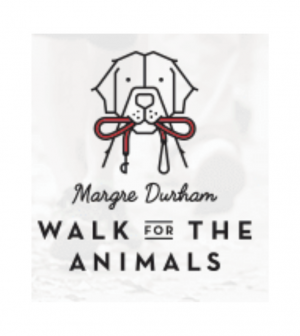 On Sunday, September 29, 2019 (11:00am – 2:00pm), in the NHS meadow, enjoy the latest edition of the Margre Durham Walk for the Animals!
Walk for the Animals is NHS's biggest annual fundraiser and it encourages people to bring their dogs. The NHS Meadow becomes a tent city with sponsors offering up dog friendly swag, dog activities, a kids zone, silent auction, Beer garden and grill, and lots of outdoor fun. The Walk itself starts in the meadow around 12:30 and swings around to the Keystone Trail. A 5K starts at 11:00, so the course is cleared by 12:30 for walkers.
Day schedule:
10:00 registration opens
10:45- 2:00pm Dog Friendly Shuttle Busses run from the Affordable family storage lot (old shopko)
11:00 5K with your K9 starts
11:00 Beer Garden and Grill opens
12:00 Adoption dog parade on the mainstage
12:30 Walk starts as the adoption parade ends—goes out the main gates, swings right onto Fort through Democracy Park and picks up the Keystone trail
1:00 Beer Garden band "Pluckin' nutz" begin playing
1:45 Awards / Recognition
3:00 Beer Garden closes
*People who have registered and have raised money are admitted the day of the Walk
If people haven't pre-registered we ask $10 at the door for adults
(Anyone who raises $500 or more get into Club 500-where they get special goodies, mimosas, and a seat right by the stage)
Click here for the NHS' Events page of Facebook.