Garage Sale to Benefit Hearts United for Animals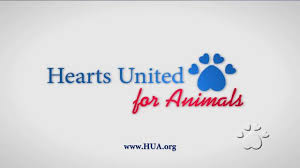 Garage Sale supporting Hearts United for Animals (HUA)
It's a Big Woofin' Garage Sale to benefit HUA! It's the annual Memorial Park Dundee Garage Sale in Omaha and HUA supporter, Bonnie, will be donating 100% of the proceeds at her garage sale to HUA!
The sale will occur on Saturday, May 17th, 2014 from 9:00 a.m. – 5:00 p.m. at 55th & Emile, one block north of Leavenworth on 55th Street (there will be a sign in the yard) – in Omaha.
How you can help
– Stop by and shop at the Garage Sale!
– Invite your friends to the event!
– Assist at the garage sale (e-mail Bonnie at bonnieprice@cox.net if you'd like to help (set up, take down, working the event))
– Donate items to the garage sale
*If you'd like to donate items or volunteer to help, please contact Bonnie directly at: bonnieprice@cox.net You can work with her to drop items off at her house and she'll take care of the pricing. If you could put the items in tall boxes, that would be great as she can then use them for tables at the event!