Get ready for the Super Bowl with The Green Spot and Pups Playing Football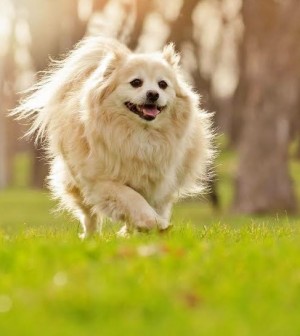 We're sorry to say it, but football season's end is nigh. This Sunday, the Chiefs and Eagles will face off for the NFL's Lombardi Trophy in the Super Bowl, marking the end of the year for football.
Before the big game, we've got a couple of suggestions for you to get warmed up.
First, set your DVR, hit the Record button, or do whatever you do to save Live TV at home because Puppy Bowl XIX is just around the corner. That's right- the annual faceoff between Team Ruff and Team Fluff is sure to be a classic one for the Discovery Channel's answer to the NFL's ultimate contest.
Click here to see some of the competitors, and get more info on the game including times and channels here.
While you're in the football spirit, be sure to stop by Omaha's The Green Spot for a little pre-gaming with your pets. The event runs from noon until 3 on Sunday, Feb. 12. Details can be found here.
Good luck to all the teams and players, and good luck to The Green Spot as it hosts a fun event at one of our favorite humane pet stores around.