Get your pet's food delivered during your social distance time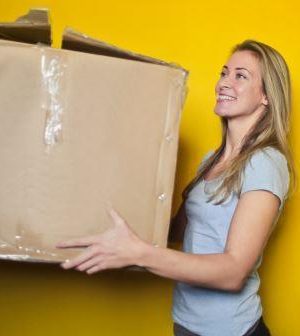 *Update- Nature Dog (132nd and Maple) is offering delivery and curbside pickup, too. Call (402) 697-7156 to set something up!*
*Update – Long Dog Fat Cat has lowered its free delivery minimum from $70 to $20. Call your local LDFC to place an order!*
If you're low on food for your animals and don't want to venture out during this tumultuous time, there's good news. Some area pet food stores will take your order, deliver it, or have it ready for a curbside pickup!
Below, we've listed three options from our partners who deliver. During this crazy time, and given its challenges for small businesses, we are sure that stores want to do whatever they can to continue providing great service to customers. Give them a call and see what you can do to keep pets fed and relationships going!
The Green Spot just published a lengthy note to customers on Facebook explaining their approach. See it below.
OMAHA PET PARENTS – The Green Spot Omaha is now offering FREE Home Delivery* or Curbside Pickup!
More info here: https://greenspotomaha.com/local-delivery/
Because we care about YOUR health as much as we care about your pets' health, we want to make it easy for you to shop with us without leaving your home. Thank you for doing your part while still being able to support our locally-owned and family-operated business.
*Free delivery for orders of $25+, within a 10-mile radius of TGS store. Normally $100 order minimum for free delivery – $4.99 delivery fee for smaller orders.
We offer delivery 6 days a week on anything in our store. The vast majority of our in-stock items can be found on our web store, but if you are having any trouble finding an item, or have any other questions, you may email us at info@greenspotomaha.com (or message us here) for help!
Same day In-store/curbside pickup is available too! Place your order over the phone or on our website, call us when you arrive and our staff would be glad to bring your items to your car for you and load them in your car wherever you'd prefer!
P.S. We are still open normal business hours and in between helping our awesome customers, our team is busy cleaning all major touchpoints around the store to ensure a safe shopping environment for those who choose to visit us in-store. We plan to continue operating in this manner as long as it remains safe for our team to do so. We are strictly following our enhanced cleaning protocol and we do ask if you visit us in-store, please limit your time with us and practice social distancing. At this time, we are asking that our customers call us to schedule nail trim appointments in order to avoid crowding in the store. Our self-serve Spot Washes are still operational as usual, but we will ask that you wait in your car or outside with your pet if there is a wait time for using a washing station when you arrive. We have also postponed our planned events and fundraisers until at least through the month of April.
Pets in Omaha also knows that our partners at K9 Cuisine specialize in home delivery if you'd like to give them a try! Here's the intro story we wrote on the company and it includes all the contact info/links you'll need to get started!
Also, we know that Long Dog Fat Cat's Midtown location takes orders and delivers to surrounding condos and apartments. Click here for more on that store.
Know of any delivery options in the area? What's your business doing to accommodate the nascent needs of 2020? Let us know here.