#GivingTuesday is here- Dec. 3, 2019- Do Some Good.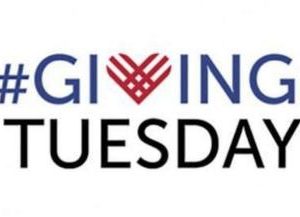 In 2012, the 92nd Street YMCA in New York City started what would become a nationwide effort to do some good. #GivingTuesday is a day to show your favorite charities some love. They work 365 days per year to help people, animals, the arts, education, and all the other things we care about; on this #GivingTuesday, show them you appreciate their efforts.
There's been a push to localize the efforts to give on this Tuesday in cities and towns across the country. If you want to show your eastern Nebraska non-profits some love, there's a special website for you- it's www.givingtuesday402.org. If you're in southwest Iowa, you'll want to visit www.givingtuesday712.org. Looking to give to a charity back home or in some place you love to support? Check out the #GivingTuesday HQ here.
You know the groups you love to support and we hope you do it today! If you're looking for some suggestions on which charities to help, see below.
Rescue groups make our pet community better through adoption advocacy, fighting against puppy mills, and securing the future of displaced animals. Support any number of our favorite groups by visiting our Rescue Friends page here.
Looking to give your favorite animal shelter a boost? The Nebraska Humane Society, Town & Country Humane Society, and Midlands Humane Society in Council Bluffs are great places to help.
You can find all of these places at the #GivingTuesday links above. Let us know if you've helped and why. Thanks in advance!