"Great Samaritan" leads injured pup to rescue, more help needed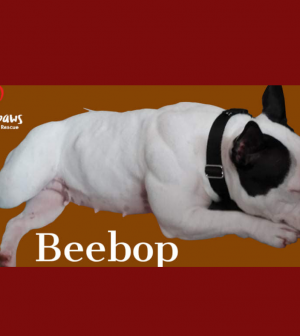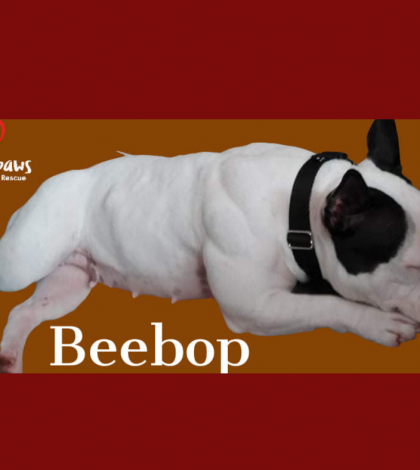 A WOWT-6 News article published yesterday details the bittersweet situation one pup finds herself in. "Beebop" is safe and comfortable in a rescue foster home, but her traumatic history will test both the dog and the rescue trying to mend her.
The news outlet cited volunteer Chelsea Hoyle of Muddy Paws Rescue, saying "the English bulldog mix has been left in a shelter drop-off cage with a note only signed 'humans.'" She's since been placed in a trusted foster's home while she awaits more vet care, diagnoses, and probable surgery.
Here's a Facebook post from Muddy Paws detailing the situation and pup. If you are able, contact the rescue for a donation or application.
New to rescue and it's a big day for Beebop! She will be on her way to see specialists for an assessment regarding the brain trauma she endured in the past so send your positive & calming thoughts her way! Beebop was recently surrendered to a local shelter after being rescued by someone who saved her from a really rough life. She wasn't doing well in the shelter and thankfully we were able to get her into a cozy foster home. She should not be in a home with dogs or kids for a couple of reasons.. She is likely completely deaf and needs someone that understands how to approach her without startling her. Because of her traumatic past, she will need surgery on one of her legs, likely to correct an injury that healed wrong. This sweet girl needs the absolute perfect home just for her that will understand and respect her needs and sensitivities. We will be working to get her to her best self and will update along the way! To donate to help with Beebop's medical expenses, please go to https://quickclick.com/r/mgi56 or paypal MuddyPaws2ChanceRescue@yahoo.com. Thank you!https://petlover.petstablished.com/pets/public/1222323…