Help Golden Retriever Rescue in Nebraska this November!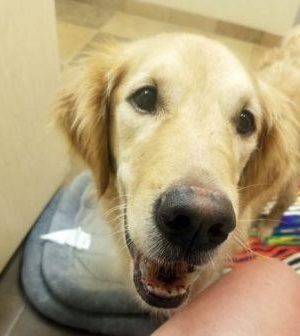 We love steering readers in the direction of rescues anyway, but when we can help spread the word about being a big help to one, we're all over it!
Golden Retriever Rescue in Nebraska (GRRIN) is hosting a big fundraising event on Nov. 2 and we'd appreciate any involvement our readers can have. Check out the info from GRRIN below and let us know you're going!
We're looking forward to hosting a fun evening that will include yummy food, a cocktail hour and awesome silent auction items. You'll be able to mingle with other dog lovers and check out the variety of featured auction baskets. Many of the auction items will make wonderful holiday gifts for your pets. All funds raised from this event go to medical bills for our rescued Golden Retrievers and we've had some big ones in 2019!
Please purchase tickets by Monday, October 28th, so we can get a head count. Send us an email at kibblenbids@grrin.org if you need to purchase tickets after this date.
If you are unable to attend but would like to make a donation, you may do so on our website. Click here to donate.
If you'd like to volunteer or donate an item to the silent auction, please send an email to kibblenbids@grrin.org.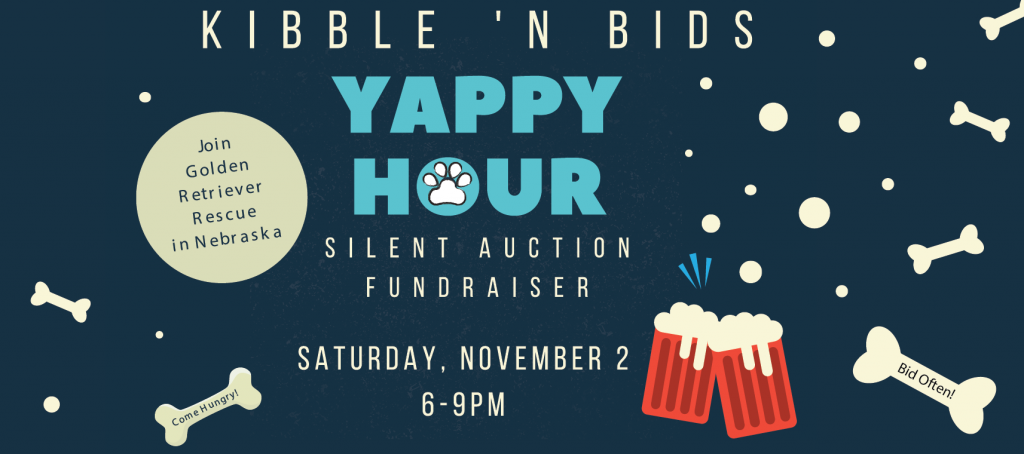 This is a humans-only event with a casual dress code. We can't wait to share this evening with you!
To purchase tickets, visit https://www.eventbrite.com/e/grrins-kibble-n-bids-yappy-hour-silent-auction-fundraiser-2019-tickets-74854203939
Contact us if you'd like to volunteer or donate to the silent auction by sending an email to kibblenbids@grrin.org.