Help Kangen Water of Omaha Celebrate a big honor!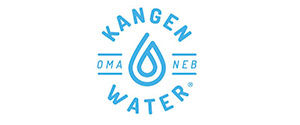 Congratulations to Kangen Water of Omaha for being named Best Water Treatment System in Omaha by Omaha Magazine!
You can learn about Kangen Water of Omaha by reading our Pet Partner article, but we'd encourage you to join Donna Retherford and company to celebrate on Tuesday, Dec. 18, 2018.
Here's a word from the business and information about the gathering:
"We are honored to announce that Kangen Water of Omaha has been named Second Place Winner for the Water Treatment Systems category! We would like to say "Thank you, Omaha!" for your vote as we could not have done this without your support.
We are overjoyed and love that we are able to help change your lives, one glass of water at a time!
You are cordially invited to our celebratory "Thank-You" Holiday Party this coming Tuesday, December 18th, 2018.
We will be providing appetizers and drinks. Please stop by any time throughout the day OR join us After Hours from 4-6 pm and enter to win one of the many raffle prizes. Drawings will be held at 5:30, and you need not be present to win.
When: Tuesday, December 18th, 2018
Where: The Loft (located inside Cherish You Boutique) 14445 F Street, Omaha, NE 68137
Time: 10 to 6 with after hours food & drinks
GIVE US A TRY FOR 30 DAYS
If you have not already tried our life-changing, hydrogen-rich, anti-oxidizing, ionized alkaline water, why not make the switch now? Purchase one of our BPA free bags for $5 or our 1 gallon BPA free water bottles for $10 and get
UNLIMITED Refills, for 30 days!
**If you are interested in having water delivered to your home or office, please contact us at 402-938-4267.