Help Yappy Pack reach its goal to help the Nebraska Humane Society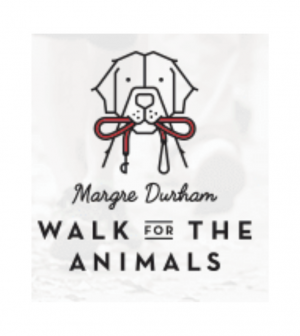 Hope Wicken is Captain of the Yappy Pack, a group of volunteers that helps raise money every day for the Nebraska Humane Society. In a letter to supporters, she shares the Pack's story and we'd love it if readers could share, donate, or participate in the 2019 events. Read below and find links to where you can join the efforts!
From Wicken: "This year celebrates my 13th year of supporting the Nebraska Humane Society through the Walk for the Animals. The group that I volunteer with, Yappy Pack, has raised over $328,717 during 12 years as a dog pack. We are very proud of that and we continue to support NHS through our weekly playgroups in the NHS meadow, having a booth at the Aksarben Farmer's Market selling our amazing dog treats, snuffle balls and snuffle mats, our beautiful dog bandanas, and our fabulous doggie tutus. We also host our May day event and our fun-filled dog carnival, plus numerous bake sales and craft shows. We are blessed that The Green Spot and the NHS Animal Outfitters are gracious to help us in our efforts by selling our toys. As you can see, we are relentless in supporting the goals of NHS. This year our pack was very fortunate to have an amazing sponsor for our dog carnival, BETTER HOMES AND GARDENS REALTY by donating $5,000 towards our goal.
Our goal is to raise $50,000 for NHS. So far, we have raised a little over $31,000 — but to reach the $50,000 I AM ASKING FOR YOUR HELP.
Please make a donation today and help us to continue helping the thousands of animals that NHS helps each and every year. Thanking you in advance,
Hope Wicken
Yappy Pack Captain
Click here to visit Hope's personal page or here to view the team page for Yappy Pack.