How Cat Backpacks Are Changing the Pet Industry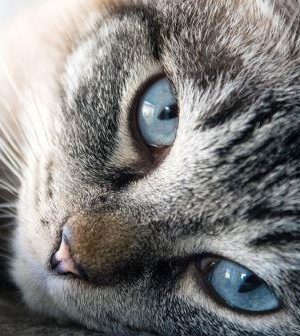 Prior to recent developments, the pet industry focused mostly on the needs of pet dogs, while other pets like cats were less than. Finally, innovative items for pet cats, such as backpacks which serve as carriers for your cats, are being produced. 
Whether you prefer to take your cat on an outdoor adventure or keep them indoors, a backpack is the best way for both of you. Cats are naturally drawn towards bags that can offer security and warmth like their mothers did when they were kittens so this style will be perfect! A bubble backpack offers more freedom than other carriers which eliminates any tension since it has a bubble window for visibility and the rest of the bag is covered creating a cozy environment for the cat. The typical pet carriers can be categorized as boxy, heavy, imbalanced, and requiring one or more than one hand to carry it.
We can proudly say cat backpacks are trendsetters, it has provided many benefits and aided pet owners where they didn't know they needed help. They have made life easier for the cat owner! Now, there are not only cat backpacks but there are also backpacks for other pets.
Let's consider some of the distinguishing features of a cat backpack, and how it is changing the pet industry:
Backpacking Bed:
When you get a carrier, most times it is usually a kind of bed that is in there, but cat backpacks have been made to suit the individual needs and personality of your pet. When using a cat backpack, you are sure that your cat wouldn't just get the outdoor experience it needs, but it will also be able to rest well and enjoy the view from a comfortable position.. A backpacking bed allows your pet to find a soft spot to sleep and rest on your trip while also maintaining stability during the ruggedness of hiking.
Toys:
A place cannot be your haven if you don't have your familiar gadgets with you. Now tell us, how comfortable would you be if you had to go out for a long time without your phone or your needed gadgets? You are likely to feel restless, and would want to return home as soon as possible. 
Toys are not just there for the cat to have fun – they also provide a strong sense of familiarity for your pet. These days, excellent cat backpacks come with specially carved out spaces  for your pet's toys, this keeps them entertained while they appreciate the beauty outside. Even if your cat decides to stay low inside the backpacks, you will be rest assured that it is being entertained and not trying to die from boredom.  
Food/water bowl:
Beside toys, cat backpacks also come with space for food and water. The best cat backpacks are structured in such a way that your cat can eat and drink comfortably, without you having to stop to feed your pet along the hike. Isn't that wonderful?
Finally…
The best cat backpacks are very carefully structured to provide your pet with a strong sense of security, housing for your cat during your trip, warmth, food, water and treats, when needed. As such, a solid backpack is a must-have for all cat owners. We can surely end this on the note that cat backpacks are the G.O.A.T! They are definitely revolutionizing the pet industry, and it's so fascinating to watch.