How many animals are returned to the shelter or rescue they're adopted from?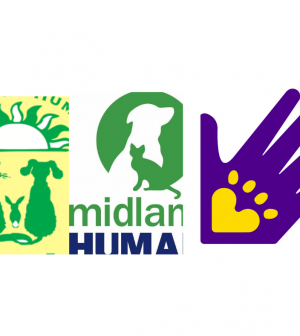 We've worked with a number of shelters, rescues, and trainers in our six years in Omaha. One common goal of every one of them is to find displaced animals the right home. It's more that finding a home, you see- the right one is necessary so animals don't end up in a situation where behavioral or fit problems cause them to be returned to the shelters or rescues they came from.
We've also been reading quite a bit about what humane organizations have been doing around the country to keep animals in their adoptive homes and not back at the shelter. This GV News article got us thinking about where our local shelters stand, while this article from the NWITimes gave us an idea about what's being done to keep animals where they've been adopted and how those measures effect things like euthanasia rates.
So, where do our local shelters stand? What percentage of adopted animals get returned to shelters and why? What are our local humane organizations doing to make sure the animals they send home don't come back? We talked to folks from the Nebraska Humane Society, Midlands Humane Society, and Town & Country Humane Society about all of these things. Here's a sampling of what we found out.
Nebraska Humane Society
According to Pam Wiese, the average return rate (within 30 days of adoption) is 4% and dogs is around 8%.
| | | | | | | |
| --- | --- | --- | --- | --- | --- | --- |
| | Cat Adoptions | Cat Returns | % Return | Dog Adoptions | Dog Returns | % Return |
| 2016 | 6584 | 342 | 5% | 3363 | 283 | 8% |
| 2017 | 6165 | 318 | 5% | 3451 | 310 | 9% |
| 2018 | 6017 | 257 | 4% | 3484 | 295 | 8.5% |
| 2019 (through 8/5/19) | 2702 | 110 | 4% | 2061 | 169 | 8% |
From Wiese: "The primary reasons for adoptions were time/responsibility and not a good match.  We know that some matches are not going to work…nothing is perfect and we don't have in depth information on every animal at the shelter. Some come in with lengthy write ups while others come in stray and we don't even know their names. We do the best we can to match up animals…and we have overwhelming success at it, but sometimes it's really not the match we all thought it was!
Our primary attempt at preventing animals from being returned is continuous education of our adoption staff on how they can work with potential adopters to find the most appropriate match that aligns with their current living/family situation. We offer counseling to try to explain the behaviors of the animals we've seen here (and also the information we get from pet owners relinquishing animals) to see if those might match up with the environment the pet is going to find in the new home.
So an easy example: If a dog is shy, we figure it might need a quieter household, or at least quieter and more patient to begin with, until the pet gets acclimated. If the pet didn't like being hugged and picked up by children in the former home, we offer that up and often will let adopters know that the dog or cat isn't a fan of that activity and maybe shouldn't go to a home with small children. If someone wants an outgoing dog for a running buddy we can suggest those who have those personality traits. Outgoing, vocal cats are fun, and interactive, but they can drive some people crazy. Likewise, shy cats are lovely companions but sometimes people bring them back saying—I didn't see him for the month we had him. That is why our adoption process is often lengthy, because we want to ensure the best pet/human match to try to avoid the animal from being returned to us.
We also work to provide resources and tools for folks to get off on the right 'paw' like reduced cost training classes, a free behavior helpline and playgroups so that once a pet is in the home we can offer up solutions should they run into problems or behaviors they were not envisioning.  We usually suggest training classes no matter the age so that the people and pet can form a bond as they learn to communicate. It's a fun way to interact with your dog in a proctored environment that can really help set the humans and the dogs up for success."
Midlands Humane Society
Midlands indicated there are many common reasons that animals are returned to the shelter. These include:
Not realizing the time and effort it can take to work with a rescue pet
Taking things too fast with a new pet; giving too much freedom too soon.
Not being upfront with shelter staff about your existing pets, children or other living situations.
Not being to afford a pet, especially if a medical condition arises.
In an effort to avoid animals from being returned, Midlands:
Has all adopters fill out a questionnaire prior to seeing animals out of the kennel
Asks adopters a lot of questions
Requires a meet and greet for all dog adoptions in homes that have existing dogs
Does follow up phone calls with adopters to address any questions since bringing the pet home
Allows for potential adopters to "pend" an animal (for a small fee) to think about and decide if they really want this pet
Provides short term follow up training for owners that are struggling (especially with dogs)
Town & Country Humane Society
The return rate at Town & Country Humane Society varies only slightly and is around 5 percent annually.
Town & Country Humane Society has a lengthy screening process for adopters. It is, after all, a rescue that happens to have a physical location (this is unique in our area). Most animals that are adopted stay in their homes thanks to the process, though there are exceptions. The most common one is that animals don't present major behavioral problems until after the initial experience inside the new home.
Being a rescue, T&C's process involves animals that have different circumstances than, for example, the Nebraska Humane Society where many animals are stray or owner surrenders. Lately, for example, many animals at T&C come from high-kill shelters in the South. All other things being equal (being displaced and/or in multiple homes), those animals have been in at least two shelters by then, plus experienced a sometimes-long transport. These things all matter and are considered before animals are "adoptable."
The typical process at T&C includes:
an application filled out for a specific animal, not just an application to adopt any animal
adoption counselor meetings
vet check (owners must clear a set of criteria, mostly based upon health requirements for pets already in their homes)
a meet and greet with the owners, animal, and shelter staff
a home visit with an adoption counselor
After these things are successfully completed, adoption is possible.
One unique thing about T&C: per the adoption contract, an owner who wants to relinquish any animal from T&C must return the animal to T&C. This allows the screening process to happen again rather than having an animal just go to a friend or relative who thinks they're a good option.
T&C is a 501-3-c non-profit and relies on volunteers, like other shelters and rescues. If you'd like to learn more about the shelter, check out the business Facebook page here and another called Happy Tails here where adopters of Town and Country Humane Society animals post updates of their beloved pets.