How Rescue Pets are Good for Your Health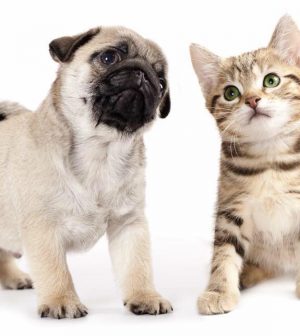 Marie Miguel of BetterHelp.com as submitted this useful post we feel is useful. Read about Rescues and how they can help your health below. Also, find more resources at the links given and let us know what you think!
Have you ever done something nice for someone and realized how good it made you feel? Even a little thing like holding the door for someone or saying hi to someone who is sitting alone can make you feel good. That is because of your endorphins. Believe it or not, smiling at someone can even boost your endorphins enough to put you in a better mood. So, when you think of helping rescue a pet in need, you have to know that is going to help your outlook on life. And once your mental health is better, your physical health is going to be improved as well. It is a proven fact that mental and physical health are related to each other so doing something that makes you or someone else smile can decrease your blood pressure while it increases your happiness.
What is a Rescue Pet?
But that is not the only reason that rescue pets are good for you. First of all, what are rescue pets? To put it simply, it is a pet in need of a home who finds one. When a homeless dog or cat is confined to a cage in a shelter, in danger of being euthanized, and they get adopted by someone who will love and care for them for the rest of their life. That is a rescue pet. And not only is it good for the pet, it is good for you too.
How Can They Help You?
So many studies have been done on how pets can help people both physically and mentally and they all have shown that the bond between pet and owner is good for all kinds of things such as:
Increasing endorphins
Decreasing blood pressure
Making you more social
Helping you feel less lonely
Increasing your exercise and getting outdoors
Decreasing stress levels
Lowering blood sugar
These are all excellent reasons to give a pet a forever home and when you think about it, they are going to fill your life with so many opportunities to feel better. For example, when you have a bad day at work, and you come home to your dog and they are so excited and happy to see you. Or when your cat curls up in your lap when you are feeling sad about something. Just taking your dog for a walk will increase your endorphins and boost your mood.
Being a Pet Owner
Not only that but taking care of a pet gives you that feeling of accomplishment and need, knowing that you are taking care of someone and making them happy. Similar to having a child, taking care of a pet is hard work but it is rewarding when they look at you with those big eyes full of love. It is even more rewarding when you know that you have saved this animal from being trapped in a cage or worse. Just bringing them home and seeing them so excited and happy will give you that warm fuzzy feeling that we refer to as love.
Talk to Someone
Of course, if you have signs of depression, anxiety, or some other mental health disorder or you just want to talk to someone about your feelings, talking to a therapist can help. With online therapy you can talk to a professional anytime of the day or night and you do not even need an appointment.