How to Find a Veterinarian for Your New Animal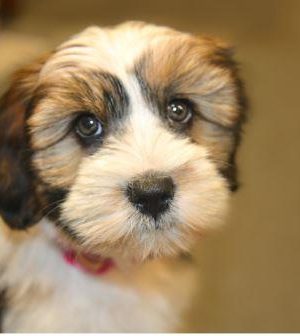 If you are looking to adopt or get an animal, it is important that you will be able to take that animal to a good vet. 
In the United States each year, about 6.5 million animals enter shelters. Of those, only 3.2 million get adopted. These numbers are only for dogs and cats. People choose many types of pets including ferrets, iguanas, snakes, spiders, hamsters, guinea pigs, and all types of birds. Different people love different pets. Whatever animal joins your family, it is important to find a veterinarian. The vet will help you understand and train your dog properly by giving some tips. When you will start your dog's training, you may find it amusing and wish to pursue a career as a dog trainer. Apart from this, the BLS projects a 22% growth of dog trainers in the next 10 years, so it is for sure going to be a demanding and fruitful job.
When Should I Find a Veterinarian?
Many people do not think about this, but you should select a veterinarian before you get a new pet. Your veterinarian can help choose a pet that best fits your personality, family needs, expectations, work schedule, and lifestyle. It is best to established with the veterinarian before you have an emergency. Make an appointment for your new pet soon after they arrive home. If you are getting a baby animal such as a puppy or kitten, there are precautions you need to take. They are often susceptible to viruses or other illnesses. You will want to make sure they receive all vaccinations on time. Check online for veterinarians such as https://www.blaisveterinaryhospital.com/.
Questions to Ask When Looking for a Veterinarian
Veterinarians have many specialties. They may specialize in small animals, large animals, wildlife, exotic animals, oncology, reptiles, and more. Asking questions will ensure that the veterinarian is the right fit for you and your animal.
What type of animals do you normally care for?

Where did you go to school?

Are you board certified?

Does the Veterinarian see all pets when they come medical visits?

How often do you usually perform surgery?

Are you trained to perform the anesthesia for surgery or other procedures?

Do you have an operating room and equipment here in your clinic?

What types of tests and imaging procedures do you perform at this clinic?

What happens if a veterinarian is needed after hours?

What days of the week are you open?

What are your office hours?

How often do you recommend the pets come for routine checkups?

Do you have medications available here at the clinic or are they purchased elsewhere?

Do you offer boarding services?

What is the cost of boarding?

How important is dental care for the animal?

Do you offer behavior training?

What type of payment do you accept?
Ensuring that you understand what to expect from your veterinarian lets you know if this is the right choice. Look for a veterinarian and staff that love your pet as much as you do.
Our mission is to find loving homes where owners know how to care for their animals. We provide adoption services, education, and advice to help your new animal become part of the family. We have pet partners throughout the community to help meet the needs of the animals and their owners. When your new family member comes, it is important to find a veterinarian to ensure they are healthy. If you have an unusual pet, make sure to look for veterinary services to meet your unique needs. We also offer grooming, boarding, and training classes. Continue looking through our site to read more articles today so that you can be a loving owner for your animal baby.