How to Get Pet Supplies For Cats And Dogs Online?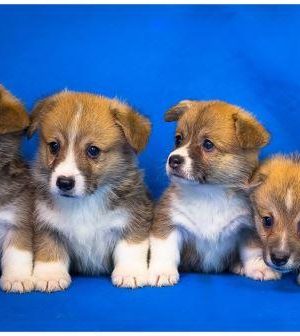 Becoming a pet owner is an important decision, as you'll assume responsibility for its physical and mental well-being. Apart from love, your new companion should be provided with the right supplies that will keep it well-fed, healthy, and safe.
Therefore, prior to its arrival in your home, you need to purchase the right type of food, containers, crate, toys, and grooming supplies, as a nice welcome gesture. These pet supplies will facilitate the adaptation process that is typical for animals entering a new home. Your job as an owner is to be patient during the process, as no animal likes to be pushed into doing new things.
The following tips will help you get the essential supplies for your new beloved pet.
Pick the right food
The most essential supply that you need to purchase is food, which has to be adapted to the breed and age of your pet. In case you lack experience in choosing pet food, make sure you have a consultation with your veterinarian. He/ She will recommend food whose nutritive value suits the needs of your companion.
Moreover, puppies and senior dogs should be fed with food that differs in the number of calories. The former are supposed to eat high-calorie food, rich in carbohydrates and proteins, while the latter need to consume low-calorie meals. The same goes for felines, as there's a special food for kittens and senior cats. Since canines are extremely fond of treats, it's paramount for dog owners to get a package in order to reward their companions for their good behavior.
In addition, since animals are creatures of habit, it's important for their diet to be consistent. Therefore, it might be a good idea to make some inquires about the type of food your pet consumed prior to being taken to its new owner. Keep to its old eating habits for a few weeks before you slowly start introducing new products.
After deciding on a brand of food, you're supposed to check the price of the product in various stores. Nowadays, pet owners consider online shopping as a more convenient alternative than purchasing products from local pet stores. Bear in mind that the larger the quality of the package, the lower the price.
Purchase food and water containers
The following step would be purchasing food and water containers, which are sold in a variety of sizes and materials. Stainless steel containers are considered to be the best alternative, as this material is extremely durable, easily cleanable, and resistant to holding bacteria.
On the other hand, plastic containers aren't as durable as the ones made of stainless steel. Canines usually end up chewing the plastic, which could be harmful for their health. Apart from containing chemicals, plastic is known for absorbing bacteria.
Nevertheless, you aren't obliged to purchase such containers, if you already have suitable bowls at home. Make sure they have a heavy bottom in order not to be easily knocked over by your pet. Click here to check out this useful guide for purchasing food and water bowls for your feline companion.
Get a crate
Another essential supply to purchase is a crate that your pet will use for resting. The most important consideration when choosing a crate is size, as your companion is supposed to feel safe and comfortable. The crate should be cozy enough for it to stand up, lie down and turn around, without feeling restrained.
For greater comfort, make sure you choose a carrier made from soft padding material. Anyhow, if you opt for a metal carrier, you could add pillows and blankets to improve coziness. Bear in mind that you can also use this crate for the purpose of traveling. Therefore, in case you plan frequent car or airline trips with your furry companion, you'd definitely need to purchase one.
Don't forget the collar and identification tags
Collars are among the most essential pet supplies, being available in a variety of colors, materials, and sizes. The right collar is supposed to be neither too loose, nor too tight, as your companion will have trouble breathing. In order to prevent your pet from getting lost, make sure you attach an identification tag to its collar that states its name, as well as your address and phone number.
Apart from purchasing a collar, dog owners are required to obtain a leash as well. The length of the leash should be adapted to the size of your canine friend. It should be long enough not to restrict its movement, as otherwise your dog will keep on pulling. The following link, https://www.wikihow.com/Choose-a-Dog-Leash, will teach you some useful tips for choosing the right dog leash.
Get grooming supplies
Grooming supplies are absolutely necessary for taking care of dogs and cats' appearance. You'd definitely need a brush and a comb, as pets require frequent brushing, particularly the long-haired ones. Consequently, you'll reduce the excessive shedding, thus keeping their hair under control.
Nail trimmers are another useful supply, as both felines and canines need to have their nails trimmed frequently. Nail trimming is vital for reducing furniture damage, which is most commonly caused by scratching. Since felines aren't exactly keen on taking baths, cat owners won't need to purchase cosmetic products. However, dog owners are required to buy a special shampoo, soap, and conditioner.
Get toys
In order to keep your companion stimulated and entertained, you need to purchase a couple of toys. Canines are better suited with durable toys that are hard to rip off, providing the right amount of exercise and cognitive stimulation.
Conversely, cats adore playing with cardboard boxes, balls, and string toys. As long as they have a hiding place and something to chase around the room, their mind will receive the necessary stimulation. For your own sake, make sure you place scratching pads in each room.
Wrap up
Your furry companion deserves all the love and attention that it can get.
Take good care of it!