Let's make Omaha more dog-friendly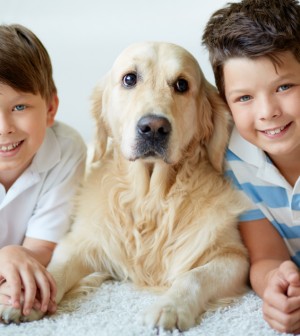 In October, we wrote about Omaha being dog-friendly. We were, by Wallethub.com's measure, the thirtiest-best city for dogs and their owners as a "dog-friendly city." Looking back, we've thought a bit and wondered: "How does Omaha get to  number 29? 28? etc.?"
Omaha has been ranked one of the best places to live and raise a family for years now. Yahoo! Finance ranks it as the 15th most affordable city to live in. U.S. News ranks Omaha as the 18th best place to live, with the lowest unemployment rate in the top 20. And Forbes ranks Omaha 7th in the best cities to raise a family.
In 2016, Omaha added another designation to their ever-growing list. Omaha placed 30th in Wallethub.com's Most Pet-Friendly Cities, which included the 5th  lowest veterinarian costs as a city.
Wallethub.com ranked over 100 large cities, including places like Portland, OR and Atlanta, GA and scored them on:
Veterinary-care costs
Dog insurance premiums
Veterinarians per capita
Pet businesses per capita
Pet-friendly restaurants per capita
Dog parks per capita
Animal shelters per capita
As well as having one of the lowest veterinary costs in the country, Omaha also scored high on pet health and wellness (ranked 41st).
We are proud to live in such a welcoming and friendly city, but there is still room for improvement. Omaha ranked 68th in the outdoor friendliness category. The outdoor friendliness category includes things like pet-friendly business and pet-friendly restaurants. There's a place we can improve.
Omaha's businesses and restaurants have been working to become more friendly, but Omaha is ranked 96th in pet-friendly restaurants. Read a bit about how we're becoming more dog-friendly in restaurants here. 
As a city that has been called "welcoming to all walks of life" by livability.com, why aren't we more welcoming to our furry companions? As pet parents, we need to advocate for more pet-friendly businesses, restaurants and dog parks. Talk to your favorite restaurant owners, business owners or elected officials and don't forget to continue taking your animals out whenever you've got the chance!
Where do you celebrate our city's dog-friendliness? Let us know on social media: Facebook – petsinomaha  Twitter: @pets_in_omaha