Join The Nebraska Humane Society's Camp Kindness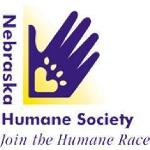 Going on now: a wonderful, interactive program for pets and kids at the Nebraska Humane Society.
Are you looking for a great way for your kids to get involved with animals and the Nebraska Humane Society? Consider Camp Kindness, a program that runs from now until the end of the school year, allows the opportunity to learn about animals, interact with them and spend some quality time with peers and pets.
For more information, visit the Nebraska Humane Society's Web site here.
For more events like this, be sure to check out our Events page. From our homepage, click on Events at the top of the screen in the green navigation bar. Also, if you have an event you'd like to promote, use the contact form located under the "More" tab on the homepage.