Lincoln Shelter receives a massive surrender, needs help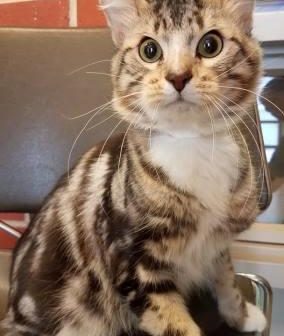 Sometimes our Omaha-centric pet site branches out to other parts of the state and country, but we are mostly focused on helping local business and our immediate companion animal community. That said, there's a big story just down I-80 in Lincoln at Capital Humane Society. How do we know it's big? Other than the obvious details, it's being covered by US News.
Earlier this week, Capital Humane Society took in 84 cats- all from one owner. Typically in a situation where so many animals are snatched up, there's sickness, disease, and general nastiness. In this case, however, it's just the opposite. "There wasn't a lot of disease or anything like that," President and CEO of the shelter, Bob Downey, told Lincoln's KLKN-TV. "And we're glad about that because we can move them to adoption."
Officials have stated that some of the cats were healthy enough to be adopted already and more will be ready soon. The backstory? A woman started with two cats and two turned into 84. If ever there were a cautionary tale for not spaying and neutering, this is it.
All cats were sterilized, received needed care, and will find happy homes soon.
The shelter, obviously jammed with so many new kitties, needs help. Here's how you can assist it in pushing through the influx of felines:
Donate towels, blankets, and other universally-utilized shelter supplies
Adopt and promote adoption to friends and family
Monetary donations to help with housing, vet care, and other expenses. Reach out to the shelter at (402) 441-4488 or visit https://www.capitalhumanesociety.org/
photo credit: Capital Humane Society Facebook page