Live clean and toxin-free with Melaleuca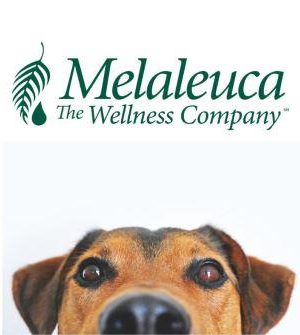 Melaleuca, our latest Pet Partners and a regular Pick a Pooch attendee, is on a mission to improve our environment with non-toxic, home-cleaning products that are safer for your home and allow you to live clean without the dangers of harsh, caustic chemicals.
Over the past three decades, Melaleuca has grown from a little startup in rural Idaho to a $2 billion enterprise doing business in 19 countries. It has become both one of the largest catalog and online wellness retailers in North America and the largest manufacturer of consumer packaged goods in the Northwest. Today, more than a million customers shop with Melaleuca every month.
Melaleuca is a world leader in concentrated products that require less water to make, less fuel to ship, and less plastic to package. They're better for the environment and your home, inside and out.
Melaleuca keeps your pets in mind, too. As pets breathe and inhale faster, sniff everything, and spend most time on the floor, their exposure to household products and what they are applied to is much higher. Using Melaleuca's clean, toxin-free products are much more pet-friendly than traditional cleaning products.
Did you know air pollution is two to five times (sometimes more than 100 times) higher indoors? And as your pets spend most of their time inside, wouldn't you want them breathing in non-toxic air all day?
Traditional cleaning products can harm you and pets. For example: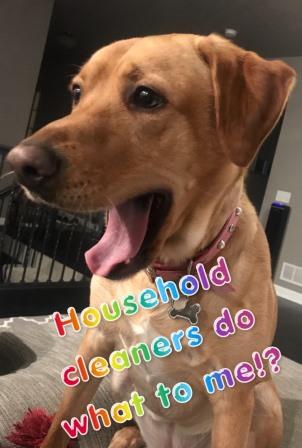 Ammonia is a highly toxic irritant found in oven cleaners, window cleaners, stainless steel cleaners, and wax on floors, can cause burning in the throat, nose, and respiratory tract.
Bleach– If ingested, bleach can be very harmful to dogs. It can cause vomiting, diarrhea, burns inside the mouth and throat, even seizures and shock. If inhaled, respiratory illness can occur. Bleach is often found in scouring powders, toilet bowl cleaners, mildew removers, laundry detergent, and other household cleaners.
Phthalates are used as "fragrance" in household products, phthalates have been shown to cause cancer and tumors. These are often in all-purpose cleaners and deodorizers.
Glycol Ethers– EPA studies show that glycol ethers can cause liver nerve and digestive damage. They have been linked to lung damage, anemia, and kidney damage in animals and humans. Glycol ethers are commonly found in all-purpose cleaners, spot removers, carpet and glass cleaners, and liquid soaps.
Formaldehyde– you know, the embalming agent?! It's found in cleaning products and, when it reaches room temperature, is released into the air and is then able to be absorbed by your skin. It is a severe eye and skin irritant and is recognized by the EPA as a carcinogen. It's commonly found in general household cleaners, plug-in fragrance, paper towels, hand soaps, and pet shampoo.
Dioxane is classified as Ether and is a byproduct of the manufacturing process. Studies show that ingesting it can adversely affect the kidneys and liver. Because it is a byproduct, it is usually not listed on a label. It's commonly found in laundry detergent, dryer sheets, and cosmetics.
Michelle Alexander is your local Melaleuca expert and can help you navigate through the dangers of using traditional cleaning products and introduce you to the clean, non-toxic lifestyle that Melaleuca products can provide. Click here to learn more.
Michelle will have a booth at the 2019 Pets in Omaha Pick a Pooch Adoption Days and Pet Expo where she'd love to tell you about toxin-free pet shampoo, pet treats, natural insect repellent you can spray right on your dog, and more!