Local businesses like The Green Spot sacrifice sales for safety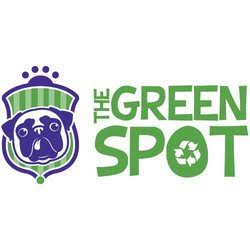 Everyone is touched by this virus by now. It feels like we've been in the
midst of isolating and hypervigilant hand washing forever, but the stats
show we're getting worse daily by every measure. It's a long road and
we've only started the car.
Something we've all been looking for is hope (and any other positive
distraction) and we're reminded of how caring our pet community
always is. One example: The Green Spot has been open through it all,
delivering and providing curbside pickup for customers to stay on top of
caring for people and pets. Small businesses like The Green Spot need
us patronizing them, but it's clear health and safety are more important.
Take a peek at the latest from The Green Spot including its latest tactics to continue serving customers with care and supplies needed.
MODIFIED HOURS:
• Monday-Saturday: 10am-6pm
• Sundays: 11am-5pm
Important UPDATE on our COVID-19 Response:
We hope this email finds each of you doing well! These are very trying times for all and we would like to thank you for supporting local!
The following are some changes we have implemented as of 3/27/20.
• Due to the coronavirus health emergency, we have temporarily suspended our self-serve dog washes & all grooming services.
• We have also temporarily suspended our return policy to ensure the health and safety of our customers and team, therefore, all sales are final at this time.
• We are also not accepting any donation items for local rescue groups currently.
• We have postponed our planned events and fundraisers until at least through the month of April.
• One last request, please leave your reusable bags at home for now – while we appreciate our customers' commitment to sustainability, this is just one more way we can potentially prevent the spread of the CoVID-19 virus and keep our customers and team members healthy.
We appreciate your understanding of these decisions we've been compelled to make. We are committed to keeping our doors open and keeping our team and customers safe while still being able to supply your pets with their foods and other necessities – so by shopping online or over the phone with us it helps us keep as few people in the store as possible to help ensure that you and our team stay safe!
If you do visit us in-store, we are requesting that just one person per family or group come in during your visits right now and if we have several customers in-store already, we may ask you to wait outside or in your vehicle until we can allow you in. Our front door will be propped open whenever possible, and we also have apple pay available for quick and touchless payments, but again, at this time we would prefer you placing your order on our online web store or over the phone to minimize the number of people in-store at any time.

As things develop, we may continue to make adjustments to our in-store policies so we appreciate your support and patience with us through that. We will continue to do our best to communicate with our customers on all available platforms but encourage you to check back on this blog post for updates as they happen.
We also realize that everyone is being inundated with emails about this pandemic from pretty much every company they have a relationship with (and often many times from ones they don't!) We apologize for adding one more email to that pile. But with how things are changing daily, we're doing our best to communicate with our customers how we're modifying our business to meet the rapidly changing needs of a task that seemed so simple just a few weeks ago – shopping for your best friend.

All of us here at TGS wish you and your family (both two legs and four) good health in the months to come. In the meantime, take a moment and enjoy some puppy (or kitty) snuggles! Puppies make everything better.
SHOP NOW: SHOP.GREENSPOTOMAHA.COM
While most of our customers' favorite products are on our web store, there are some that are not. We are working as fast as we can to get more products added to our web store daily, and out of stock products are hidden, so if you don't see what you're looking for, feel free to call us or add a note on the rest of your order and our staff would be glad to edit and resend your invoice.
We've said it before and we'll say it again – THANK YOU to our wonderful customers for your continued loyalty and support. We are here to serve you and your pets and we appreciate your patience as we continue to navigate these changes in the days to come.