Looking to Adopt a Pet in Omaha? Here's where to start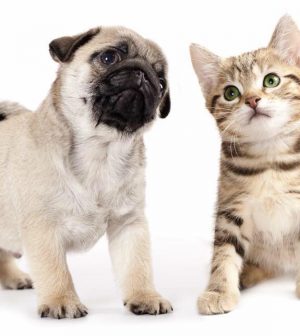 A friend recently told me she was ready to adopt a new cat or dog after a long period without one. Not knowing where to start, she was looking for help. It occurred to me then that she is surely not alone. Where do people who want a new companion animal go to find one, especially in the most humane way?
There are rescues, shelters, private sellers, pet stores, friends and family… many places to get an animal. The most humane way, as referenced above, is adoption. Shelters are great. Rescues are great. A reputable breeder is fine, especially for those who are looking for a very specific animal. Commercial breeders are not fine. They are the ones who sell animals online, in pet stores, and often in newspapers. Your best bet to avoid any pet-attaining that feels "retail".
Here's a summary of what I found myself telling my friend about adoption. It's what I'd tell anyone. I have some preferences, but, generally speaking, I think this is close to what any animal advocate would tell a potential adopter.
In addition to everything below, I'd definitely recommend coming to the annual Pets in Omaha Pick a Pooch Adoption Days event! This year, it's at Baxter Arena and it'll be bigger than ever. Look for more information on our Events page soon…
Dog or cat is a world of difference, I told her.
If it is cat, I will say that I've adopted three from the Nebraska Humane Society with success. Olive is the latest- she was 12 months old when we got her, so there were no potty issues or physical issues that were unknown by that time. They ALWAYS have a variety of felines, too. Often, cats six months and up are free because they would rather send them out than euthanize. Sadly, 25 percent of the cats that come to the shelter don't come out, and this is the reason that I would go there first. The shelter is charged with animal control in our area, so that explains the high euthanasia rate. You can browse their website for cats and dogs. You can also just show up at the shelter.

Feline Friendz is another group I love. They have a smaller selection, but they've vetted kitties more thoroughly. They trap, neuter, and release feral cats back into their colonies. When ferals have kittens, the Friendz snatch young ones up (after they ween off mom) and socialize them to be adopted.
Both places will tell you that kittens do better in pairs. This is sometimes true. If you only want one, get only one. Just don't break up a bonded pair.
Unless it's a super little kitten, most cats understand the litter box thing almost right away.

Midlands Humane in Council Bluffs is great, too. It's just west of Highway 6 by Iowa Western. It's a smaller shelter, it's new and clean, and the people there are great. Town & Country Humane is a rescue with a physical location, like a shelter. The process there for adoption assures that animals don't end up back in a shelter.

There are a bunch of rescues with a bunch of dogs around… I don't know that I would have any to tell you to stay away from, but I do know people at Muddy Paws, Little White Dog, Hands Hearts and Paws, Midwest Dog Rescue Network, and others. The shelters can produce a great dog, too. We got four of our five family dogs from the Nebraska Humane Society and they all lived with us until the end. I would start with NHS in any case.
Petfinder is a wonderful tool that lets potential adopters see what almost all the area rescues and shelters have under their care.

My best advice for adopters is to spend whatever amount of time you need with the animal to get a feel for personality/fit. I don't know how much experience you guys have with companion animals, but I imagine it's similar to how you get a sense for people… You kind of know whether you could be friends fairly quickly? Most places have you meet with an adoption counselor a couple times to get a feel for whether the animal can live with you in a happy way.
Rescues will vet you more than shelters. You often need to right fence, home, disposition, etc. for them to feel great about you. It's sometimes a lengthy process that rubs people the wrong way, but if you are serious about getting the right animal (and about the animal getting the right human!) it's not going to be a big deal.
What other advice would you give an adopter? Any commentary on what I've suggested? Log in here and leave a comment OR visit our Facebook page to see discussion.