Meet Good Karma Dog Care Center's new groomer!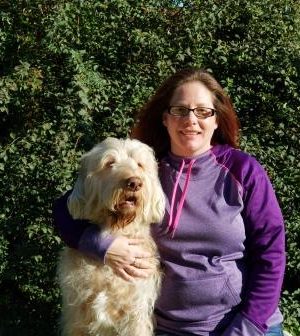 Good Karma Dog Center would like to introduce our new groomer, Ryann!
Ryann prides herself in providing a low stress grooming experience by way of tailoring each session to suit the needs of the individual dog. Ryann has a background in animal sheltering and dog handling, which includes behavior management and behavior modification techniques. This knowledge base allows her to continuously assess each dog's stress level and needs, from nervous or anxious dogs to senior dogs who may suffer from pain or weakness.
She strives to provide a comfortable and positive grooming experience for your dog, from puppy's first groom to a senior dog's comfort groom.
You can set up an appointment with Ryann today by calling Good Karma at 402-614-3333. She looks forward to building rapport with you and your dog!