Meet Javelan, help in its mission to aid military veterans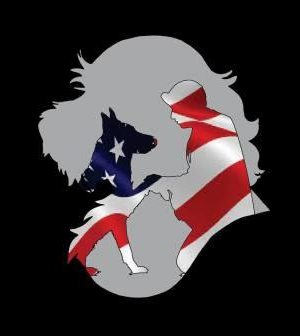 If you didn't know already, there's a local, noble, and necessary non-profit organization, Javelan, dedicated to providing service dogs to enrich the lives of military veterans. By enabling independence and providing life-changing support, Javelan is doing important work to help our area military veterans.
Founded in January of 2017, Javelan supports the placement and training of service dogs for military veterans at no cost to its beneficiaries. "Our primary focus is partnering veterans with trainers so the vet can obtain a fully-trained service dog," said Tim McAlpine, President of Javelan. "We're dedicated to assuring veterans in need will benefit from this opportunity, regardless of ability to pay."Javelan's service mission is two-fold. First, its goal is to provide our nations Heroes that suffer with Post-Traumatic Stress Disorder, Traumatic Brain Injury, and many affiliated physical disabilities with trained medical service dogs, supplies, and a support team. Secondly, Javelan aims to connect veterans with shelter or rescue dogs. Its program delivers an all-around, lifelong support system focusing on healing our Veterans' bodies and minds while at the same time saving the lives of shelter and rescue dogs that would otherwise be facing euthanasia.
"It's a win-win-win," McAlpine said. The vets are cared for, dogs are saved, and those who advocate for them are allowed a chance to give thanks and provide a better life for all.
"This program creates a scenario where everyone wins because multiple lives are saved. The dogs are given a purpose in a loving, forever home and the Veterans quality of life is drastically improved with the medical assistance and by the healing power of their new canine partner."
To learn more about Javelan, find its website here. 
Thanks to First State Bank for supporting both Javelan and Pets in Omaha! Check out products and services offered by FSB here.