Meet Nebraska No Kill Canine Shelter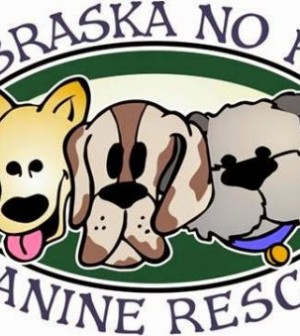 Nebraska No Kill Canine Shelter is the latest group to be featured in our Rescue Friends series. Enjoy learning about the group and discover how you can volunteer, donate and raise awareness for this rescue and others in this series!
Q:What is your organization called and where are you located?
A: Nebraska No Kill Canine Rescue – Based out of Lincoln, but have fosters in several cities.
Q:When, why and by whom was the organization founded?
A: Our 501c3 was issued in April of 2011.  It was originally formed to make Lincoln the first No Kill city in Nebraska, but has since expanded to all of Nebraska.  It was formed by 5 people who all had the same goal, but only Karl Skinner has remained as part of the organization.
Q: Are there board members, a president or officers for your group? Who are they and what do they mean to the group's success?
A: Board members are Holly Harpster, Jaci Hammer and Jennifer Berner.  Executive Director is Karl Skinner.  Each member is responsible for a different part of what it takes to run a rescue.  Holly has operations, Jaci has volunteers, Jennifer has finance and Karl is in charge of fund raising.
Q: What is your organization's mission and how do you execute it?
A: Our mission is to help dogs find permanent homes and keep dogs in need from being euthanized.  We do this by helping people who, for whatever reason, want to give up their dog(s). We also work with shelters and humane societies who have dogs who do not show well in that situation or who have health or behavioral needs that they may not be willing to fix in order to place a dog.
Q: How many people volunteer for your organization?
A: It varies.  Some volunteers only help out for specific events and some are willing to help whenever needed.  For regulars, I'd guess around 10 people.  Overall, probably closer to 30 people.
Q: How many animals do you rescue, foster and place in a year?
A: We rescue over 100 dogs a year, foster about 70 and place over 100 in a year.
Q: Tell us what a typical day for your organization entails.
A: Answering emails for inquiries on dogs to adopt, foster or surrender.  Providing potential solutions for owners who might be willing to keep their dogs if the reason they want to give it up could be corrected. Meeting dogs, taking pictures, writing bios, taking care of medical needs of dogs who are in foster, working with dogs in our care, doing reference checks and home visits, organizing events and soliciting donations.
Q: How can animal lovers in the area help you in your mission? Donations? Volunteers?
A: Because we take on senior dogs and dogs with medical issues, donations are extremely important.  Volunteers who are willing to commit to regularly doing some part (home visits, delivering food and following up with fosters, making reference calls, etc.) of what it takes to place dogs are also needed.
To learn more about this rescue visit them at http://www.nebraskanokill.org or like them on Facebook.