A Model Sanctuary for Senior Dogs at "Old Friends"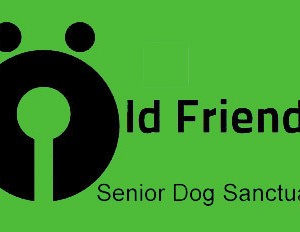 We've highlighted many areas of end of life considerations here at Pets in Omaha including custom services, in-home euthanasia and pet hospice. Next week, readers will be able to read about a local company which specializes in euthanasia tailored to your wishes- Road to Home -but today, we'd like to highlight a business we recently spotted from Mount Juliet, Tennessee.
Old Friends Senior Dog Sanctuary caught our attention for two reasons: for one, we don't have such a place in Omaha as this and secondly, the home for senior dogs nearing their final days is one of the most respected in the country. According to their Facebook page, Old Friends says: "We Celebrate Senior Dogs and provide them loving, lifetime retirement homes. We are an all volunteer 501(c)(3) non-profit organization." The Facebook page has over 50,000 likes, so that speaks volumes about its following.
The mission of the home has four central ideas: First, it wants to provide a loving home, good food, high quality vet care, compassion and comfort to senior dogs for the remainder of their lives. Next, the home hopes to build a Forever Foster Home network to enable them to place more senior dogs in loving, home settings for the duration of their lives. Old Friends also wants to provide education on the joys and challenges of caring for aging dogs as well as to work with other dog rescue groups to promote the adoption of senior dogs.
Their Web site, which can be found at this link, lists much more information about this unique home for senior pets including a
Company Overview and Description: "
While providing a lifetime home for senior dogs, OFSDS strives to raise awareness of the joys and challenges of living with aging dogs. While never forgetting where these dogs have come from, we want to emphasize the positive aspects of their life in retirement. 
We do not concern ourselves with the quantity of time that they have left, rather the quality of the life that we can provide them for that time. We are a Forever Foster home based sanctuary currently housing 30 senior dogs at the sanctuary with 33 more in forever foster homes."
Old Friends Senior Dog Sanctuary is an all-volunteer organization and 100 percent of all donated proceeds go directly to benefit their mission.
We know the members of our pet community are always interested in helping animals in any way they can, and because there is no business exactly like this one in the area, we feel compelled to tell readers about this leader in the industry. If you'd like to donate to this organization, click this link.
The sanctuary has statistics, photos, information about fostering and adoption as well as a store on its Web site as well. Click the above link to see those things. One can also find them on Facebook.
Would you consider using a service like this if it were available in Omaha or in the surrounding area? How do you feel about hospice for pets? Shoot us your thoughts through our contact page, on our Facebook page or on Twitter @PetsInOmaha.