Must-Have Products for Training your Dog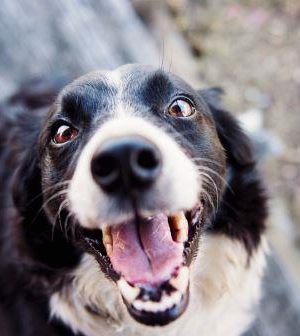 Keeping that adorable yet cheeky cutie in check is not the easiest thing in the world, but the right products? They help you out, like a lot. So in order to find the right kit for whipping that wild child into shape and creating the perfect furry little student, you're going to need to know just what you need, and what you need to look out for whilst you're searching for these bits and pieces! Follow this guide for finding the perfect products to train your dog as easily and as quickly as humanly possible! Here are the must-have products for training your dog…
Treats
Ah, treats, there really isn't anything out there quite so powerful for encouraging your dog to do their duties. Whether you're teaching the simple stop, sit and stay or you're trying out the more complex tricks, treats are a great way to do it. Kibble, dried snacks, cut up veggies or other dog friendly snacks will all help with your dog associating their good behaviour, tricks and actions with a tasty reward.
Water Bottle
You and that furry little ball of energy won't get all that far without some heathy hydration on your side! Securing an eco friendly water bottle for the both of you is great as it is saves you on buying unnecessary single use plastic (boo!) as well as giving your pooch the option for a gulp of water whenever they need. This is amazing for heading to new parks, walking spots and even for buckling up and heading to places far away, just waiting to be ventured with four legged friends. Look for a convenient click style for a well earned drink in a matter of snaps.
Clicker
Clickers are great because they reinforce good behaviour and encourage your dog to associate treats or praise with a small, soft yet noticeable click sound. This is really effective for younger puppies who are in need of some encouragement. 
Some may choose an electronic collar to help with training. Here's one shock collar best for German Shepherds and other large breeds.

Treat Pouch
Well, you're going to need a sneaky, safe and simple spot to stash those dog treats aren't you? Enter a small yet mighty treat pouch! Choose a silky soft and compact style to attach to your waist bag or stash in your rug sack or shoulder bag for a nifty treat pouch that will keep that kibble nice and safe during training sessions.
Poo Bags
Training time means moments spent venturing the great outdoors and you're going to need to recruit the help of some eco-friendly, sturdy poop bags to clean up the inevitable dog mess situation. Choose a compostable, biodegradable option means that you and your dog are caring for the earth that the two of you love to explore together – an added bonus to your everyday walk sessions!
Leash
A leash is an obvious essential for outside adventures, but the right leash? That isn't so easy to get right. You're going to want to select a leash that best caters to your pup and their walking habits. Are they a bit of a mighty puller? If so you're going to need a shorter, stronger lead to keep them in check. Maybe they like to explore longer distances but you need to keep them at arms length at times too? Then an extendable style might be best. Choose according to your dog's need and you'll get it right.
Harness
Harnesses are one of the most effective and easy training tools out there! Leashes and collars might be a given, but harnesses really do take comfort, control and seamless walks to the next level! Choose a Y-shaped chest plate to evenly distribute weight across your dog's body and ensure that you always have the best level of control, even on the naughtiest of pullers or enthusiastic walkers out there. Harnesses are safe and simple for both you and your dog, making them a must for total training that really works.
Collar
Collars are an essential, too! Your dog's collar displays their name and your contact information, which are a must for ensuring that they stay safe should the unthinkable happen. They also add an extra dose of personality to their cheeky pup profile and keep their look nice and uniform both inside and out. Collars can also act as a mental reminder that they are off out and need to be on their best behaviour, which is always good for instilling those well mannered vibes from the get go.
A Complete Training Kit
Wouldn't it be great if you could have everything you need ready to go in a seriously handy yet stylish kit? Great news, dog owner! You can! Complete training kits give your dog everything they might need for amazing training lessons and adventures whilst making your life all the more easier, too – what could be better, really? Treat yourself to a complete training kit to make training, adventuring and general doggy parenthood an absolute dream.
More Resources!
Lastly, you can always hop online or ask your vet for further insight into how to train your dog to perfection. Some little fur balls need a little extra attention, if this is the case for you then you can always consult the expertise of a professional dog trainer or sign them up for puppy classes to install beautiful behaviour from the get go. Try to operate on a custom basis for your dog, it really is not a one size fits all situation so you need to pay attention to the unique wants and needs of your precious pup. There are so many resources, platforms and pages to look into for more generalised dog care information, get out there and start reading up to study up for your teaching career!
Ready to perfect your dog's behaviour? Start searching for these bits and pieces to help you out.