Natural Flea and Tick Treatment for your Pets!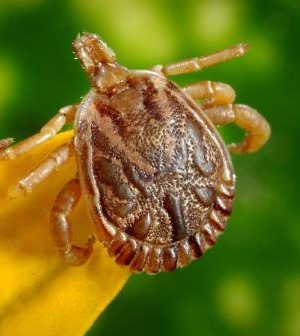 With warming temperatures, everything in full bloom, and the soggy ground around us, you and your pets will notice those pesky flies, fleas, ticks, and mosquitoes. And as the FDA has recently warned consumers of negative reactions animals can have to flea and tick pills, we're interested in learning more about how people are dealing with flea and tick treatments in our community.
A recent newsletter from Dharma Dog Training explains that Wondercide is "Dharma's Best Friend." Kelley McAtee of Dharma told us: "Many dogs we work with can be highly sensitive to flea and tick products that include chemicals, so we have a lot of clients and trainers that use Wondercide as an alternative.  I also use it for my own personal dogs and we have seen amazing results with this to keep fleas and ticks at bay."
It's a natural flea and tick treatment for dogs that's been proven to kill, repel, and prevent fleas, ticks, and mosquitoes without harmful chemicals. It's a product that's safe for dogs of all ages, it works on carpet, furniture, bedding, and flooring without staining. It's gentle enough to use several times a week and, as McAtee stated, great for dogs that are sensitive to chemicals. Wondercide has no artificial colors, fragrances, or synthetic pesticides is made in the USA from human food-grade ingredients, and is safe for use around children.
Learn more about Wondercide here.
When the FDA released its warning about flea and tick pills that can cause adverse reactions to animals, we conducted on open poll on our Facebook page, asking followers what they used. Here are some anecdotes and recommendations from them:
Karen Throener: "Bravecto! We live on a wooded and brushy acre near the river with two golden retrievers and it's the best stuff we've used."
Carla Reiman: "We have used Frontline Plus for over 17 years w/ our dog and cats. I will NOT give any oral or topical preventative that LASTS in their system, more than 30 days. Too many chemicals, higher risks of a dangerous reaction which could be 10 fold if it last up to 3 months…"
Patti Short: "I use Frontline. Nexguard bothered my girl's tummy."
Jane Boerger" "I use animaleo Away spray and earth animal herbal powder in the meals. No problems here"
Heidi Vana: "I use Wondercide and it works great for all 5 of my dog living out in the country!! All natural and can find on Amazon."
Yvonne Somerville Olsen Used to use NexGuard, now using Bravecta. Having good luck so far.
Another follower: "We use frontline plus for our dog & cats"
and another… "I use revolution."
For natural options, visit any number of
our Pet Partners
. Also, always consult your veterinarian before using any product on your animals.