Nebraska Humane Society Annual Report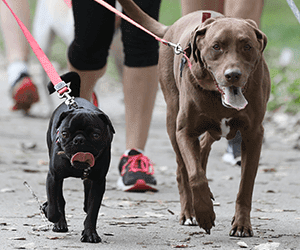 As the year winds down and the largest shelter in the state begins to tally up pertinent shelter statistics, the Nebraska Humane Society (NHS) reminds us of the good it does using a number of metrics.
Shelter stats are available in detail at the NHS website here. In the latest edition of the shelter's magazine, Tail's Tales, statistics from 2018 are celebrated. See some key numbers below.
11,262 adoptions took place in '18
500 volunteers logged a total of 52,709 hours at the shelter
1,472 people attended training classes
NHS' animal control officers responded to 35,547 calls from the public
diagnostic tests were completed 18,312 times
1,474 surgeries/dental procedures were performed by shelter vets
over 6,500 animals were spayed or neutered at the shelter
nearly 7,500 microchips were implanted in animals that entered the shelter
Expenses and revenue for the shelter hovered around $12 million in 2018.
About $5 million was raised for the Judy Varner Adoption and Education Center Capital Campaign which will give the shelter cutting-edge facilities. The grand reopening of the shelter is scheduled for early spring 2020. Stay tuned to Pets in Omaha for updates on the renovations.