Help the Nebraska Humane Society's Food Bank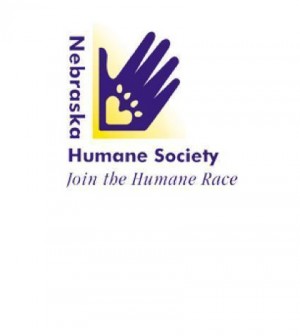 The need for donations is always great at all rescue and shelter organizations- the Nebraska Humane Society in Omaha, the state's largest shelter, is no different.
The NHS Pet Food Pantry is just one of the group's outreach efforts which benefits the pets and people of the animal community. The group receives food for their sheltered animals through Purina, so there is no lack of food for the pets in the shelter, but the food pantry is exclusively used to house food that goes to members of the community who need a little help.
From the Nebraska Humane Society's Web site:
NHS Pet Food Pantry
Did you recently switch dog or cat food and your pet doesn't care for it? We'll take the open bag of food and use to supply our Pet Food Pantry. By donating your food to NHS you're helping those who are having a hard time feeding their animals.  We'll accept all kinds of dog and cat food. If the bag of food is already open we ask that you close it before dropping it off. Food donations can be dropped off at our Customer Service Counter from 9 a.m. to 7 p.m. Monday – Friday and 10 a.m. – 5 p.m. on Saturday and Sunday.
In response to a question on their Facebook page, the NHS recently indicated that "for our Pet Food Pantry, it doesn't matter what the brand is since this food goes to members of the public who are struggling economically." Any bag of dry food will be accepted. At this time, the need for dry food for adult cats is the most important, but donations are always welcome. You can also get a receipt for your donation for tax purposes.
Here's our advice to you: Because the need is so great at this time, pick up a bag of dry cat food while you are out and about today. Drop it off at the Customer Service counter at the front of the building and help make a difference. In the future, whenever you buy a bag of food for your animals, grab a second bag for the NHS. You'll be doing them a great service by helping animals stay healthy and happy when owners need a little extra help during difficult times.
Part of our mission is to help any shelter or rescue organization any way we can. Help us help the NHS today by making a donation. The shelter is located on the southeast corner of 90th and Fort Streets in Omaha. Also, stay tuned as we will spread the word of any shelter in need. Specifically, a story is coming soon about how you can help the Nebraska Humane Society. Shortages happen frequently, so don't just donate next time you get food- make it a habit every time. Thank you in advance!