Nebraska Kennels Among the "Horrible Hundred" Worst Dog Breeders in the U.S.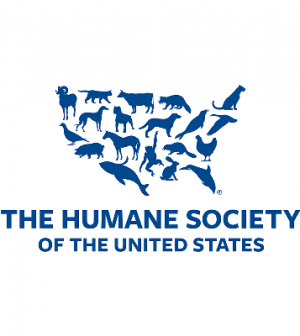 For the seventh year in a row, the Humane Society of the United States is publishing a list of 100 problem puppy mills and dog sellers. The 2019 Horrible Hundred is a list of problem dealers in the United States that the HSUS is aware of, published annually to warn consumers about common problems at puppy mills, and to urge government oversight agencies, such as the United States Department of Agriculture, to live up to their enforcement obligations. It is not a list of the worst operations, because many puppy mills are not inspected at all and thus operate in secrecy.
This sampling of the report includes some notes on the country's mills, but we've included the full report on Nebraska's worst offenders. Of the 100 worst, Nebraska is home to six and they are detailed below. Thanks to Public Relations Specialist Kirstin Peek for providing us with this information. See the full 2019 Humane Society of the United States Horrible Hundred report here.
Missouri continues to have the largest number of puppy mills in this report for the seventh year in a row (22), followed by Iowa (13), Pennsylvania (12) and Ohio (eight). However, it's important to note that HSUS researchers are unable to get local inspection records from states that don't have kennel inspection laws, so states that have solid kennel inspection programs often have more dealers in the report. In contrast, some states that don't inspect dog breeding kennels at all, such as Arkansas, Florida, North Carolina and Tennessee, have few or no dealers in the report simply because documentation is scant.
The Horrible Hundred reports were never intended to be a list of all the puppy mills in the United States, or even a list of the worst puppy mills, since many of the worst puppy mills are never inspected at all. Instead, the report is a snapshot that depicts the breadth of the problem. With this snapshot, we hope to urge consumers and policy makers to do everything in their power to stop puppy mills.
For information on how to get a puppy from a responsible breeder, see humanesociety.org/puppy.
NOTE: Breeders and dealers marked with a footnote in the list below were linked to the USDA's redacted records by matching information on license lists or other research. For a full explanation of our methodology, download the complete report using the link above.
NEBRASKA
Friend, Nebraska: Roy T. Schrunk, Rocking T Kennel—State inspector found dogs with open wounds; puppies kept in filthy conditions, not enough staff to properly care for animals; operator was issued an official warning. State inspectors marked Rocking T Kennel "unacceptable" during a May 23, 2018, state inspection, and sent an extensive warning letter to the facility. The inspection noted the following violations:
"Two Adult female St. Bernards, one twelve year old, and the other female being thirteen years old, need to be examined by a vet. Both dogs have open wounds, fresh blood is present on both dogs. Water dishes located outside by west facility need to be cleaned, water is not clean, and algae, is present in water dishes. Pup pens located in west facility need to be cleaned of feces inside of the pens, and under the pens. Trash located inside of buildings needs to be removed from the facility. Weeds, and grass located in east outdoor pens needs to be cut. Dirt holes located in outdoor pens, needs to be filled in with dirt. More employees are needed to properly care for the dogs, and to keep standards in compliance."
At a follow-up inspection on June 6, 2018, state inspectors found some conditions had improved but they also found new violations, stating: "Three year old Bichon-Poodle mix, needs to be examined by a vet. The dog has what appears to be a hot spot, and needs vet care. This same dog needs to be groomed, over [10%] matted hair is present."
At the June inspection, the facility had 46 dogs and 30 puppies. Rocking T Kennel offers puppies for sale on its own website, and on PuppyFind.com, where Schrunk describes himself as "a small breeder." Although he does not appear to have a USDA license as of April 11, 2019, Schrunk's kennel offers shipping across the United States on its PuppyFind page. If the kennel is shipping puppies to buyers that don't pick them up in person, it would be required to obtain a USDA license and undergo USDA inspection, a rule that USDA appears to be doing little to enforce in recent years. NE# KN936.
Monroe, Nebraska: Greg Kerns – State inspector found unsafe housing, inadequate vet care plan; five dogs were tethered to trees and others were running loose. In August 2018, the Nebraska Animal and Plant Health Protection office received a complaint about a breeder who had dogs running loose, and allegedly the dogs were killing livestock. The complainant also alleged that the dogs were thin and not being properly cared for. During a resulting Aug. 20, 2018, state inspection, an inspector found some dogs running loose while others were tethered to trees. The inspector also found a number of violations, including improper food storage, unsafe conditions, housing that was not structurally sound, and lack of a veterinary care plan. The inspector wrote: "Vet care plan, needs to be completed. Tethering of dogs is not allowed, five dogs are [tethered] to trees. Fix holes along north wall located inside of facility. Remove sharp wire, fix wire holes located inside of facility. Five to six dogs are running freely, dogs do need to be confined. Fill in dirt holes. Cover dog food, located in food storage area, to keep dog food fresh, and insects, and rodents out." The breeder received two "direct" violations and five indirect violations. The operation had one compliant inspection in September 2018. NE# KN1559.
Naper, Nebraska: Michael and Dustie Roth, Nebraska Heartland Kennels—Received an official warning from the state in October 2018 for unsanitary enclosures, improper waste disposal, and dogs and puppies not protected from wet and cold conditions. In October 2018, Nebraska Heartland Kennels failed a state inspection, and subsequently received a warning from the state. Some of the issues found included: puppies in cold conditions with only wet bedding that wasn't sufficient to keep them warm; dogs in a trailer who did not have adequate bedding; excessive feces that wasn't being cleaned daily; and failing to provide a way for dogs to stay out of mud, or standing water. The operation offers puppies on Facebook, where they claim to be a breeder of huskies, Shiba Inus and beagles. A March 16, 2019, post reads, "We had a new litter of Huskies!! 6 babies total!! Let us know if you want one." Shiba Inu puppies were also offered in January 2019. NE # KN1556.
Plattsmouth, Nebraska: Brenda Carroll, Carroll Sell Farms (repeat offender)—State found AKC breeder's facility "routinely noncompliant," including repeated problems with facility not having enough employees to properly care for the dogs and "piles of feces." State issued an official warning and suggested major downsizing of facility. Even after appearing in two of our prior Horrible Hundred reports, Carroll Sell Farms continued to fail to provide proper care to dogs on the property, according to public records the HSUS reviewed. State inspection reports show the facility was cited for violations at four different inspections between May and September 2018, only passing one inspection in November after being given an inordinate amount of chances to come into compliance. Some of the violations found since our last report was published include: excessive trash and clutter (July 2018); not enough employees to properly care for the animals (May and August 2018); and a limping dog who needed to be taken to a vet (September 2018). The facility was rated "unacceptable" at an Aug. 29, 2018, state inspection and given an official warning for violating Nebraska's Commercial Dog and Cat Operator Inspection Act.
During that visit, the inspector wrote:
"Facility is routinely non compliant, with program standards, sanitation issue's continue, along with other non compliant items. More employee's are needed to properly care for the dogs, or major downsizing is needed to get facility in total compliance. All dogs pens located inside of facility need to be cleaned, piles of feces, needs to be removed. South outdoor pens, dogs cannot escape mud, or standing water, along with 2-3 pens located inside of barn have mud or wet surfaces. Dogs need to be kept in a clean dry environment, with clean dry bedding. Inside and around outdoor pens grasses, and weeds need to be cut, or mowed. Outdoor pens located in north facility, need to have proper shade to protect dogs from summer heat. One dog located in north facility, did not have proper shelter, dog house that was present was full of water, dogs need to have access to shelter at all times."
During a September 2018 re-inspection, the inspector noted that the operation had planned to downsize:
"Mrs. Carroll recognized that she needed to downsize to properly care for the dogs and submitted a list of about 54 dogs that were to be released to an out of state rescue organization within about 2 weeks. With the release of these dogs, she will be down to about 20 dogs. In the interim, Mrs. Carroll is enlisting the help of a friend to help care for the dogs."
On Nov. 13, 2018, the operation passed one inspection and was down to 10 dogs and 21 puppies. However, the long history of noncompliance at this facility suggests that it is likely to increase its numbers, and its violations, again as time progresses.
Carroll has links to the AKC and in fact owned a miniature American shepherd who recently won an Award of Excellence in 2018.
Carroll appeared in our 2017 and 2014 Horrible Hundred reports for similar issues. During several state inspections in 2016, numerous problems were found at Carroll Sell Farms, including a dog with an injured leg (Sept. 8, 2016), inadequate shelter for the dogs (Sept. 8, 2016 and Feb. 4, 2016), filthy conditions (Sept. 8, 2016 and Feb. 4, 2016), and other citations for not enough employees to properly maintain the kennel (Sept. 14, 2016 and Sept 8, 2016). In addition, dogs were found without adequate weather protection in February 2016, an issue that Carroll had been repeatedly cited for in winters past.
Issues we noted in our 2014 report included dogs in 4-degree temperatures with frozen water. In that report, we noted that the operation failed to meet state standards at four consecutive state inspections between January 2013 and February 2014. At all four inspections, dogs were found either with no water or water that was frozen. Inspectors had notified Carroll in January 2013 that dog flaps were needed on the outside dog houses and that the dogs needed fresh, unfrozen water, but she still had not corrected the problem on the 4-degree day more than a year later, according to state inspection records. A February 2016 inspection found the same issue.
It is unclear why the state continues to allow Carroll Sell Farms to operate when it has failed so many inspections over such a long period of time. NE #KN1109. Third time in this report.
Walthill, Nebraska: Heather Campbell—Underweight German shepherd; bulldogs kept in building without adequate ventilation; issues with veterinary care; received official warning from the state. During an Oct. 9, 2018, state inspection, Heather Campbell's facility was rated "unacceptable" by a state inspector due to a number of issues, including having no current veterinary care plan, excessive trash, bulldogs kept in a building without adequate ventilation, and a "skinny black German Shepherd female" who needed to be seen by a veterinarian. Campbell was issued an official warning letter after the inspection for six different violations, including failing to provide proper veterinary care, sanitation, waste disposal and ventilation. When the state re-inspected on Oct. 29, 2018, it rated the facility "conditionally acceptable," even though a number of problems were still present. The inspector found that dogs in two of the pens were being targeted aggressively by other dogs and needed to be moved, and the veterinary care plan was still not updated, because the licensee claimed she couldn't get in touch with her vet. Despite the repeated failure to provide updated veterinary records, the licensee was given ten more days to get her veterinary care plan faxed in. NE# KN1306.
Wood River, Nebraska: Prairie Chesapeakes, Mark Griesman (repeat offender)—Fined $2,000 by the state in June 2018 for repeated deficiencies, including an injured, paralyzed dog who went days without veterinary care and was later euthanized, and several underweight dogs. Even after appearing in our 2018 Horrible Hundred report, Mark Griesman was found again and again with unacceptable conditions, including a dog named Blondie who was partly paralyzed and had been injured days previously without receiving proper care, according to state records, and another dog who was "looking very thin;" water bowls that still contained ice; and "poor conditions throughout" the facility. The operation was finally fined $2,000 by the Nebraska Department of Agriculture in June 2018.
During an April 17, 2018, state inspection, the operation was rated "acceptable," despite its egregious history and the following notes by the inspector:
"Blondie the partial paralyzed dog was euthanized along with Sky the thin dog which is claimed to have had cancer. Blondie had suffered an injury a week prior to 4-16-18 inspection without vet care. Several others appear thin and will advise to have examined for cancer. Mr. Griesman's ability to clean/sanitize and move dog's in such a short amount of time shows his ability to take care of the animals but his continued non-compliance issues and lack of providing dogs in need of care shows the disregard of the animals. Request administrative hearing."
On May 28, 2018, the operation suffered a barn fire, but when discussing the fire, the licensee allegedly seemed more concerned about his upcoming administrative hearing and not the fire, according to state fire investigation records. He reportedly stated that "accidents happen." In June 2018, the hearing was cancelled by the Department of Agriculture after a settlement was reached; the licensee was fined $2,000 and told to stay in compliance, but that apparently did not occur; in July 2018, he was again found to have several violations, including incomplete health records.
As we noted in our prior report, Mark Griesman was found with terrible conditions and underweight dogs in 2017 as well. He had properties at two locations that were found to be unlicensed. Even after he pursued a license, he was unable to maintain acceptable conditions, and was given a warning by the state. A few of the many violations found at his propert(ies) in 2017 included a repeated failure to obtain veterinary care records on the dogs, at least one dog who lacked sufficient food, a dog with a puncture wound near the eye, unsanitary conditions, and "strong odors [of] urine and feces." NE# KN1342. Second time in this report.
METHODOLOGY
It is not possible to list all of the problematic puppy mills in the country in a single report. Due to the patchwork of laws across the U.S. and spotty enforcement, many puppy mills are not licensed or regulated, and very little information on them is available to the public. We selected the facilities listed in this report to demonstrate common problems and conditions at puppy mills and puppy mill transporters/brokers across the United States. The sellers listed in this year's report were selected based upon a number of factors, which included, but were not limited to:
The availability of state kennel inspection reports showing violations, or related documents received via public records requests;
The availability of federal (USDA) kennel inspection reports showing violations, or related documents received via public records requests;
Federal, state or county warnings or fines, if information was available (note: most federal warnings and other enforcement records have been removed from public view since early 2017, as part of the USDA's data purge);
The quantity of violations found on state or federal inspection reports and/or the severity of violations, especially those affecting animal safety and health, and how recently the violations occurred;
Whether a seller appears to be providing misleading or potentially fraudulent information to puppy buyers;
Whether a facility's violations seemed newsworthy and of interest to the public;
Whether the dealer was listed in one of the HSUS's prior reports and has continued to accumulate violations since then;
The availability of consumer complaints, investigation reports, photographs or news articles; and
Indications that the facility appeared to be in business at the time of publication.
Due to the fact that many public records are no longer available and/or sortable on the USDA's website, it is possible that some breeders or dealers listed in this report have had compliant inspections, additional violations or license status changes that were not available to Humane Society of the United States researchers when we prepared this report. It is also possible that some businesses were listed more than once, due to multiple inspections performed on different dates which could not be linked under one business name because of the lack of names or license numbers on most of the USDA's public Animal Welfare Act records pertaining to pet breeders and dealers. In some cases, we were able to link a likely name to a USDA inspection report because there was only one USDA-licensed breeder or broker in the town listed on the report during the time of the inspection, or because researchers were able to link certain information that was found on previously unredacted records with the redacted records (i.e., dog microchip numbers). Those cases are identified in the text or in footnotes.
The large number of listings in certain states in this report is at least partly due to the greater availability of records in some states. States that do not inspect puppy mills at all have scant information available. States such as Missouri and Pennsylvania keep excellent records on pet dealers. Some states that do have pet breeder inspection laws did not fully respond to our public records requests, leaving researchers with very little information on problem kennels in their states.
If a breeding facility is not listed in this report, it may be due to a lack of available records and/or a lack of information or space, not necessarily a lack of significant problems.
Some brokers (re-sellers) and transporters were included because many brokers are also breeders or support the industry by buying from puppy mills.
Throughout the report, the notation "Repeat Offender" means that the facility or operator has appeared in one or more prior HSUS puppy mills reports, including Missouri's Dirty Dozen (2010); Update Report: Missouri's Dirty Dozen (2011), The Horrible Hundred (2013, 2015, 2016 2017 or 2018) and/or 101 Puppy Mills (2014).
Some puppy mills were not listed because they are under active investigation or litigation.
DEFINITION OF A PUPPY MILL
A puppy mill is a dog breeding operation, offering dogs for monetary compensation, in which the physical, psychological and/or behavioral needs of all or some of the dogs are not being consistently fulfilled due to inadequate housing, shelter, staffing, nutrition, socialization, sanitation, exercise, veterinary care and/or inappropriate breeding.
BUYER BEWARE
Individuals who have purchased a sick puppy whom they believe may have come from a puppy mill may file a report with the USDA using their online form at aphis.usda.gov/animal_welfare/aw_complaint_form.shtml and to the Humane Society of the United States at humanesociety.org/puppycomplaint. Buyers of sick puppies may also consider filing a complaint with the breeder's state department of agriculture and/or their state attorney general or consumer protection division.
Potential puppy buyers who witness suspected animal cruelty at a dog breeding operation should report it to the breeder's local animal control agency or local humane organization. If no such agency exists, report details to the local police or sheriff's department. For additional help, contact our Puppy Mill Tipline at 1(877) MILL-TIP or see humanesociety.org/reportapuppymill.