New animal cruelty case illustrates prevalence of, lengths to which people go to harm animals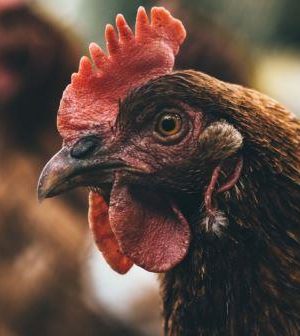 Last month, Sarpy County Police and the Nebraska Humane Society worked together to arrest five people involved in a cockfighting ring. It's the third time in three years a situation like this has happened in the area.
Dogs, cats, chickens, and a goat were seized from a Bellevue home and all animals are being cared for by the Nebraska Humane Society. In total, 163 "birds and other animals" were taken from the home according to this KETV article.
Not only is this instance especially disheartening because of the number of animals involved, it's troubling that it's not an isolated event. We've reported many times this year on animal cruelty. It's something we dislike doing, but it's topical and its prevalence seems to be growing. The good news for animal advocates: penalties for these neglect and abuse cases in Nebraska are no joke.
In another recent case, an Omaha man received 15 months in jail after he pitched his pups in an icy revine. An Omaha woman who starved her dog in a kennel has been made a felon after her monstrous behavior. Nebraska has felony animal abuse laws, which is not the norm. Iowa, for example, has much more lax legislation regarding animal cruelty. This article will help you help animals if you're in Iowa and want to enact change.