New year, new license for your pet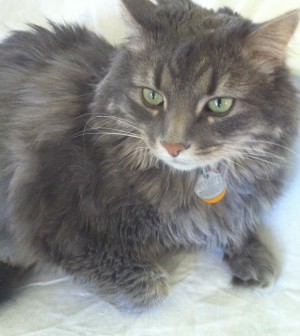 We're officially into 2023, so you will or may have already received an email from the City of Omaha regarding your 2023 Pet License Invoice. License Fees are due by March 15, 2023, but why not get a jump on it?
Essentially, this is what you'll be presented:

***PLEASE READ CAREFULLY***
If you own, keep or harbor one or more dogs or cats, over four months of age, you are required to license them.

PET LICENSES ARE DUE BY MARCH 15, 2023. FROM MARCH 16TH THROUGH MARCH 31ST CITY FEES ARE DOUBLED. AFTER MARCH 31ST, A $50 PER PET LATE FEE IS DUE (Late fees not to exceed $100 per household).

LICENSE FEES:
    Altered Dog: $27.25      Altered Cat: $14.25      Unaltered Dog or Cat $52.25      Replacement Tag Fee: $10.00

All License Fees include a $1.25 State Fee to fund the Nebraska Dog And Cat Operator Inspection Program
You may legally own 8 animals over 4 months (5 cats and 3 dogs). Avocation Permit available if numbers exceed the standard limit. Call 402-444-7800 ext. 2213 for details. Licenses may be purchased by mail, online or at participating vets.
You can renew online, in-person, or through the mail. See the link below for helpful info.

To review licensing tips before beginning your online session, click here