November 8, 2014 – Huskies ROCK, Mallies ROLL Taysia Blue fundraiser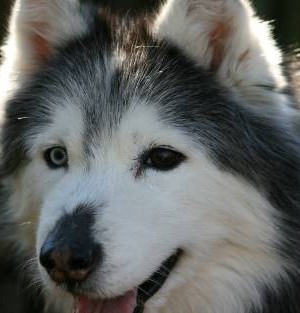 A cool event called "Huskies Rock – Mallies Roll" will be held on November, 8, 2014 and will raise money for Taysia Blue, an Omaha husky and malamute rescue. This year's event, themed "Woostock," promises to be the best yet! People can buy advance ticket packages and learn more about what Taysia Blue has in store at the following website:  http://taysiablue.com/shop/huskies-rock-mallies-roll-party-detail
Here's an overview of the event:
Where: The Chrome Lounge-Omaha 8552 Park Drive
When: Doors open at 6:30 and party starts at 7 p.m.
What: Raffles, silent auction, festivities, music from the '70s band and School of Rock, hosted by MC: KDUB
Why: To support the group and what they do for the huskies and community!
Packages range from $15 (where you get one backstage pass and 15-$1 raffle tickets) to $350 (for 6 people where you get 6 backstage passes, 2 tour t-shirts, dinner for two at Biaggi's with the TBSHR founders and 50-$1 raffle tickets.) Starting at $25 you get an awesome tour t-shirt with your package! Go check out the packages!
This is sure to be an awesomely groovy event that the rescue has worked very hard on. Taysia Blue does so much for the community, so let's support them so they can continue to do what they do!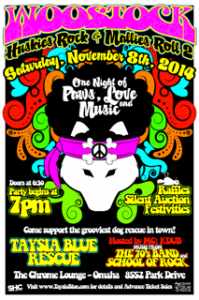 If you'd like to learn more about Taysia Blue, stay connected through contact, newsletters and social media.
Jackie Roach of Taysia Blue Siberian Husky Rescue, and Malamutes too! can be reached by email at jackie@taysiablue.com. For news and events, sign up for the group's NEWSLETTER!  Also, find the group on Facebook, Follow them on Twitter and check out their play group– Let the Fur Fly – Siberian Husky Play Group