Off and running! Dog Treats & Jingle Toys web series gaining steam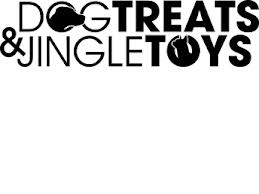 It's only been a week and only one full episode has been released (another will be added each Tuesday), but our latest Pet Person's web series is growing its readership and being recognized in various places on the Web.
Since the first episode's release, subscribers have doubled on the series's YouTube Channel, which can be found here, and the initial webisode has been viewed over 500 times. With more videos and notoriety, the viewership will continue to grow and further the group's mission: find homeless pets forever homes after a long wait.
Aubree Sweeney, the series's creator, is very pleased with the progress of the show, but is extremely pleased that the dog from the Nebraska Humane Society that was profiled in last week's episode, Dice, has been adopted! Each episode wraps up with a profile and comment from one of the animals that has spent an extended period at the Society.
You can find the group's episodes at the above YouTube link, but you can also find them on Facebook and Twitter. Also, make sure to check out their Web site at www.dogtreatsjingletoys.com. You can also watch the videos here at Pets In Omaha- they will be made available on our homepage as they are aired each Tuesday.