Officials seek shutdown of national puppy laundering ring based in Iowa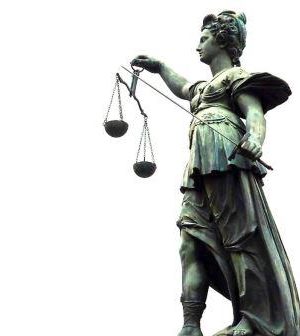 Last year, with the help of Bailing Out Benji, we told you about a "rescue" that was buying puppies from a puppy mill and selling them to pet stores around the country in a post called, A Puppy Mill Can't Be a Rescue too- or can it?
Here's a snippet:
A new trend in pet stores is to say their animals are "rescues." How is it that a puppy birthed on a farm somewhere from a mother that is bred every heat cycle, living in deplorable conditions a rescue animal? When the puppy mill also has a 501 3 C license, it can now call itself a "rescue" group. How's that for deception?
Now, a breeder, like J.A.K.S. puppies in Britt, IA, that has a 501 3 C under the name Hobo K9 Rescue (registered at the same address) can breed puppies like crazy, sell them to stores, and call them "rescue" dogs.
Hobo K9 Rescue has sold puppies to pet stores all over the country, therefore making those mill dogs sold in stores "rescue dogs." It's deceiving, for sure. Also, it's criminal.
From a recent Des Moines Register article:
Iowa is home to a national "puppy laundering" ring, with four Iowans masquerading puppy-mill puppies as rescue animals and selling them for as much as $3,600 each, the Iowa Attorney General's Office alleges in a lawsuit.
The operation, netting hundreds of thousands of dollars, is designed to get around bans on puppy-mill pet sales in cities and states like Chicago and California, according to the lawsuit filed Monday.
"Some are creatively attempting to thwart anti-puppy mill initiatives and consumer protection laws by engaging in the practice of 'puppy laundering' … the purposeful masking of the genuine source of merchandise puppies from consumers and law enforcement," the lawsuit says.
The Iowa Attorney General's Office says Jolyn Noethe and Kimberly Dolphin of Britt; Megan Peterson of Wesley; and Russell Kirk of Ottumwa violated the state's consumer fraud act, among other abuses.
The state seeks to shut down their operations, Hobo K9 Rescue and JAK's Puppies, both of Britt, and Rescue Pets Iowa of Ottumwa.
The state also seeks $40,000 in fines for each violation of the state's consumer fraud act.
It's rare that the commercial breeders are prosecuted; though puppy mills are morally wrong to most, they're non illegal. Calling your mill a rescue and selling animals to stores that call them rescues though? Practices like these take mills from moral questions to legal ones.
Stay tuned for more on the "puppy laundering" ring in Iowa and more mill/advocacy stories here on Pets in Omaha.